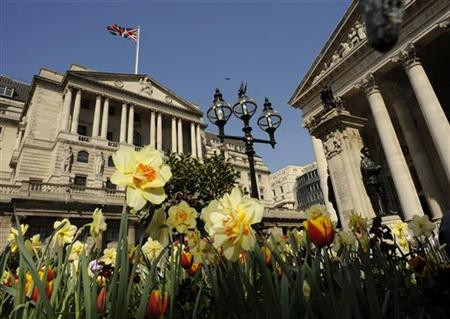 UK GDP remains stuck in slow growth as latest revised figures from the ONS (Office of National Statistics) show that growth remains small at 0.3 pct.
The figures released late, show that despite hopes of a revision upwards from the National Institute of Economic and Social Research, Construction output outweighed any Industrial output gains after being revised down from 1.6 to 0.5 pct.
The NIESR has also released its forecast for Q2 GDP out later this month with initial estimates for the three months ending June showing +0.7 pct.
"GDP increased by 0.3 per cent in the first quarter of 2010, unrevised from the previous estimate." read the statement from the ONS. "GDP in the first quarter of 2010 is now 0.2 per cent lower than the first quarter of 2009. For the year 2009 as a whole, GDP contracted by 4.9 per cent, compared with a fall of 0.1 per cent in 2008."
"Household expenditure fell 0.1 per cent compared with growth of 0.6 per cent in the fourth quarter of 2009."
"The trade deficit in real terms increased to £10.4 billion in the first quarter of 2010. Exports of goods and services fell 1.7 per cent whilst imports rose 1.6 per cent."
Provisional Q2 data has not been delayed and is due out on 23rd this month.