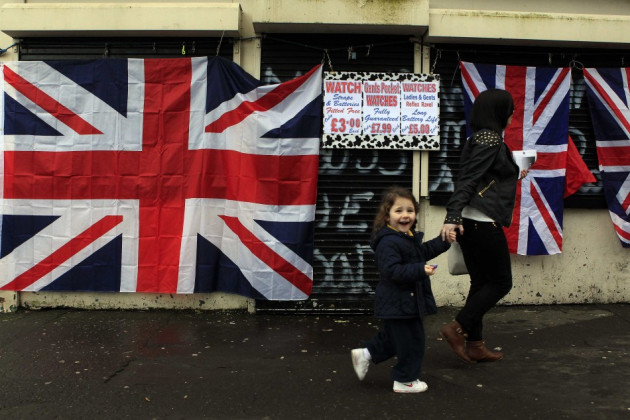 Consumer confidence in the UK rose to its highest level in more than two years in June as Britons were more willing to pay for big-ticket items due to their improved perception about the economy.
A consumer sentiment index by GfK NOP increased by 1 point to minus 21 in June, the highest reading since May 2011.
A separate index of the economic outlook for the coming year climbed 2 points to minus 16, while another measure of whether now is the right time to make major purchases surged 5 points to minus 20. The "now is a good time to save" index has increased one point in June to minus 20.
Meanwhile, the forecast for personal finances over the next 12 months has declined by 2 points to minus 7, underscoring concerns about the ability of domestic consumption to support economic growth.
Nick Moon, managing director of social research at GfK, noted that the latest improvement is another sign of a clear upward trend.
"What makes this apparent good cheer somewhat surprising, and which may prevent the government breaking out the champagne quite yet, is that the improvement comes at a time when there has been a flurry of recent reports showing that people are not only getting worse off, but they are likely to continue to do so," Moon said in a statement.
The Office for National Statistics (ONS) said that Britons' disposable income plunged the most in 26 years in the first quarter with inflation outpacing the growth in wages. That was despite the country recording a 0.3% growth in gross domestic product for the first quarter of 2013, reversing the previous quarter's 0.2% contraction.
Earlier this month, ONS said that Britain has dropped from 5th to 12th in the national standings for real household income.
Chancellor George Osborne recently announced a new round of spending cuts, with plans to raise £11.5bn in savings from government budgets.
The UK Consumer Confidence Survey from GfK was conducted between 31 May and 16 June among a sample of 2,007 individuals on behalf of the European Commission.