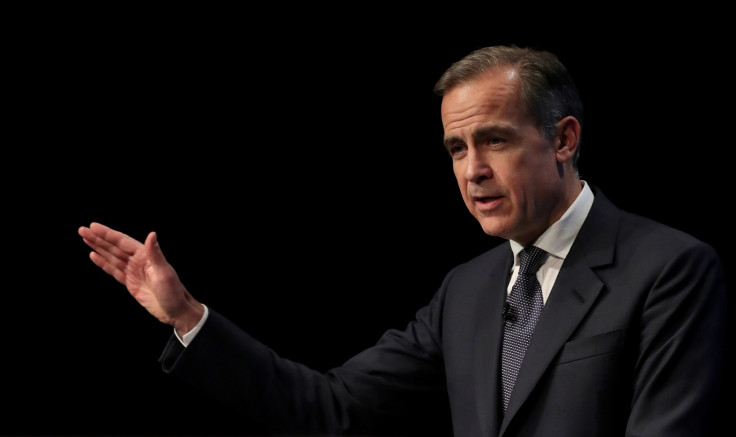 Britain's decision to leave the European Union poses more short-term threats to the financial stability of the 28-country bloc than to the UK, Mark Carney told policymakers on Wednesday (11 January).
Speaking to the Treasury Select Committee, the Governor of the Bank of England said the importance of Britain's financial services industry across Europe was such that Brexit could lead to instability in the sector across the continent.
"I think that the financial stability risks around that process are greater on the continent than they are for the UK," Carney said.
"I'm not saying there are not financial stability risks to the UK, and there are economic risks to the UK. But there are greater financial stability risks on the continent in the short term, for the transition, than there are for the UK."
The BoE Governor echoed calls by City executives over the importance of having a transitional Brexit period, saying it was "in the interests of the UK" as it was "the best mitigant" to risks.
"It's highly advisable [to have a transitional period]," he said. "If there is not a transition put in place [...] there would be consequences for the UK."
Carney's words came just a day after the chief executives of London Stock Exchange and HSBC called for the government to negotiate a five-year transitional Brexit deal that would protect Britain's financial industry.
Last week, BoE's chief economist Andrew Haldane said that economic forecasting needed to be adapted to cope with the "irrational behaviour" of the modern era.
"Out of this crisis, there could be a rebirth of economics. I'm not someone who would say that all that's been done in the past is terrible," he said.
"It's just that the models we had were rather narrow and fragile. The problem came when the world was tipped upside down and those models were ill-equipped to making sense of behaviours that were deeply irrational."
However, Carney defended the Bank's conduct, amid growing claims suggesting economists and experts had got their Brexit forecast wrong.
"Speaking as the Monetary Policy Committee (MPC), the MPC had a more positive forecast than others in August, it took action to reinforce the situation, it upgraded its forecasts," he said.
"We have expected there will be some slowing of the economy this year, related to some effects of Brexit. Missing the financial crisis is a big deal, a couple of different quarters is nice to have, it's a different order of magnitude."