UK retail sales rise in December thanks to Christmas
Growth spiked during the period as there was a sharp rise in the sale of festive foods and gifts.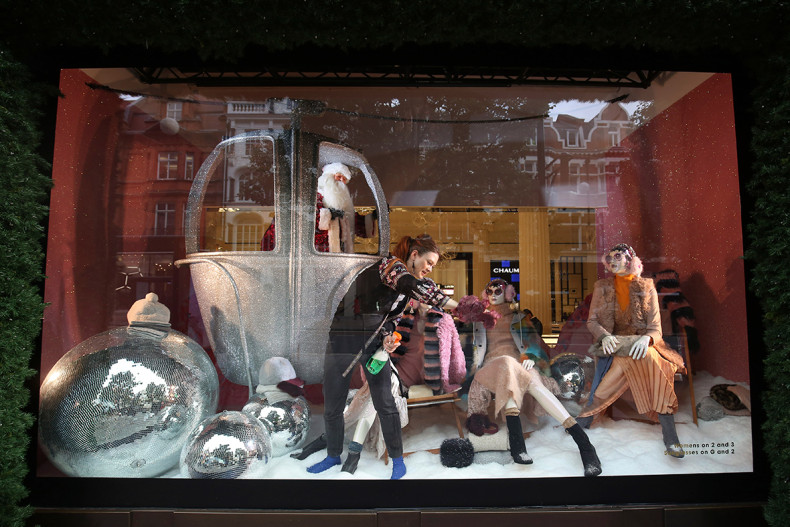 UK retail sales witnessed a year-on-year increase of 1.7% in December on a total basis, which is much higher than the 1% increase it saw in December 2015. According to the latest BRC-KPMG Online Retail Sales Monitor, the rise was marginally lower than the three-month average of 1.8%.
The report that gives an insight on the retail industry's performance showed that sales were much higher than the 12-month average of 1.2%.
However, December sales were much lower when compared on like-for-like basis – a measure which adjusts for new or divested businesses. As per this calculation, December retail sales were up by just 1% from December 2015.
BRC said that overall growth in December spiked during Christmas week, which saw an increase in sales of festive foods and gifts. Commenting on the same, Helen Dickinson Obe, CEO at BRC said: "Despite the slow start to the Christmas trading period, the week itself was a bumper one and exceeded expectations. It delivered the majority of sales growth for the month, proving even bigger than the Black Friday period – which is the reverse of what we saw the year before.
"It was a polarised month as shoppers held out for the Christmas week, which saw sales up around 40% compared with the other weeks of the month. Food sales were the major contributor to total growth, while non-food sales on the other hand were sluggish overall, despite a strong performance by categories driven by gifting items."
According to Paul Martin, the UK head of retail at KPMG, home accessories, beauty products and toys saw the best sales during Christmas. He said: "[These products] flew off the shelves, encouraged by promotions that in many cases ran throughout the month."
The report also highlighted growth in online sales far exceeded in-store sales. While there was a 7.2% annual rise in the final quarter of 2016, the latter saw a 1.2% on-year decline on a total basis and a 1.4% decline on a like-for-like basis.
Meanwhile, retail performance over the three-months to December, across food and non-food sales increased 1.1% on a like-for-like basis and 2.4% on a total basis. It added that non-food retail sales in the three-month period rose 1.1% on a like-for-like basis and 1.3% on a total basis.
BRC concluded that December had seen a strong finish to a roller-coaster year. Dickinson Obe added in a statement that as 2017 sets in, the challenges for retailers would be "to create real growth against a backdrop of growing inflationary pressures and persisting economic and political uncertainty".