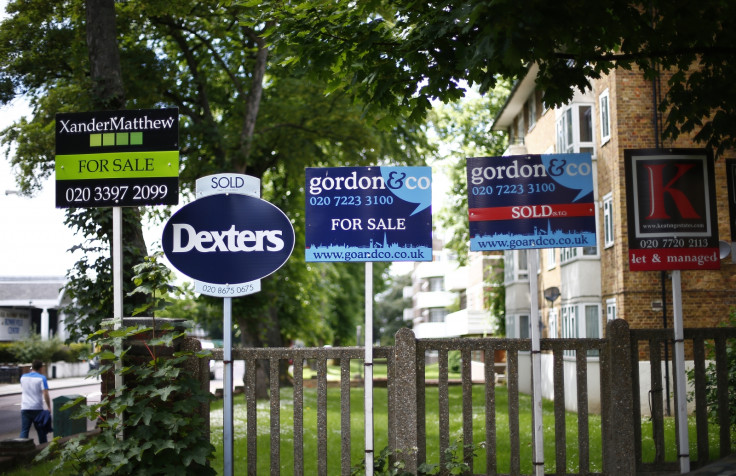 House price growth in the UK was at its slowest pace for a year in December, according to Nationwide, the UK's second biggest mortgage lender.
Nationwide said that house price inflation fell to 7.2% in December on an annual basis, down from 8.5% in November.
This marks the fourth consecutive month in which annual growth has slowed.
On a monthly basis, house prices increased by 0.2% in December, compared to a 0.3% growth in November. The average price of a home in the UK now stands at £188,559, compared to £189,388 in November.
Overall, 12 of the 13 UK regions saw the pace of annual price growth slowdown, according to Nationwide.
"In many respects the regional pattern prevailing in 2013 remains in evidence, with the South of England recording significantly stronger rates of house price growth than Wales, Scotland and the North of England," said Robert Gardner, Nationwide's chief economist.
Housing market activity has slowed sharply than the pace of house price growth, with the number of mortgages approved for house purchase falling to their lowest level for 16 months in October, Gardner noted.
"The slowdown in housing market activity is surprising given further steady gains in employment, a pickup in wage growth (albeit from low levels) and the continued low level of mortgage rates," he said.
However, activity in the housing market is likely to pick up in the months ahead, according to Nationwide.
"If the economic backdrop continues to improve as we and most forecasters expect, activity in the housing market is likely to regain momentum in the months ahead," Gardner added.
"There are encouraging signs that construction is starting to pick up. Hopefully, this will set the stage for house price growth gradually converging with income growth in the quarters ahead."
He stated that recent changes to stamp duty are expected to have a modest positive effect on demand, especially in the South of England and Scotland.
According to the new scheme, purchasers are required to pay the marginal tax rate on the relevant elements of the purchase price. Most of the buyers will pay the same or less tax, and only those purchasing homes costing more than £937,500 will have to pay more.