UK house prices: Mortgage approvals tumble 20% in November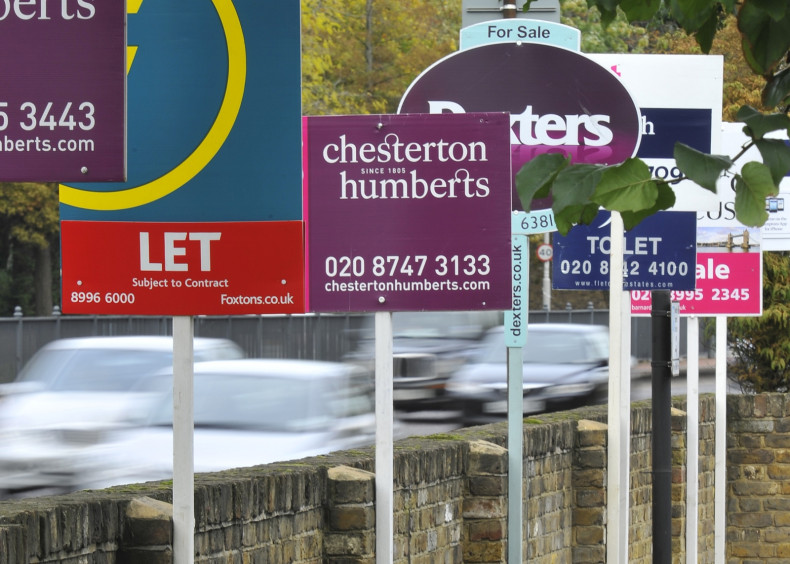 British Bankers' Association revealed that UK mortgages approvals tumbled 20% in November this year, compared with figures for November 2013.
The BBA said that British banks approved only 36,717 mortgages in November. Some 37,153 purchases were approved the previous month. November 2013 saw 45,594 approvals.
"Today's figures show quite a sharp chill to the housing market in recent months -- with house purchase approvals during November 20% lower than a year before," said Richard Woolhouse, BBA chief economist.
"It will be interesting to see what impact the stamp duty changes the Chancellor unveiled in his Autumn Statement will have early in the New Year. They could prove a modest stocking filler for homebuyers and estate agents.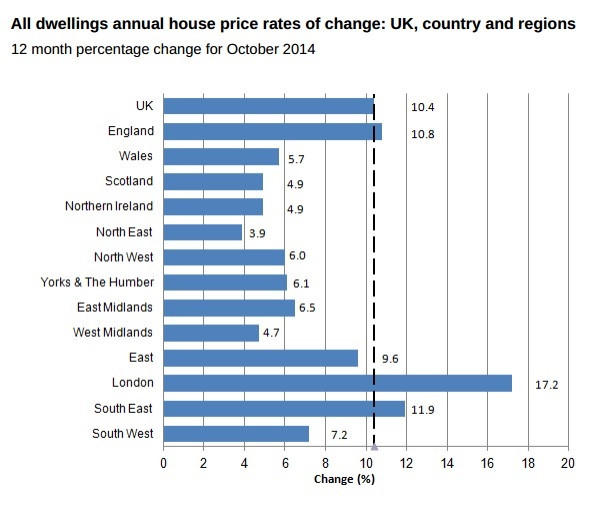 ONS: UK House Prices in October 2014
Reuters
"It's also striking to see that unsecured borrowing such as personal loans are growing at their fastest rate for six years. This suggests consumers may be feeling more confident which bodes well for a fruitful Christmas for retailers."
The average UK house price in October 2014 was £271,000. This is down from £273,000 in September 2014 and £274,000 in August, said the Office for National Statistics data.
Elsewhere, house price annual inflation was 5.7% in Wales, 4.9% in Scotland and 4.9% in Northern Ireland.
The Bank of England (BoE) has kept UK interest rates at a record low of 0.5% since 2009.
The BoE capped mortgage lending on 1 October while the Financial Conduct Authority installed new affordability checks for homeowners to stop soaring UK house prices.
The checks are also designed to make sure that Britons are able to withstand a rise in rates after obtaining a mortgage.
However, Britain's government has already unveiled a number of voting-friendly home buying policies to boost support ahead of the general election in May 2015.
UK Chancellor George Osborne revealed that in the Autumn Statement that Britain would scrap the old stamp duty slab system which would help "98% of homebuyers".
Meanwhile, the government is offering tens of thousands of young Britons the chance to snap up one of the 100,000 new homes to be built on under-used or unviable brownfield land with a minimum 20% discount.