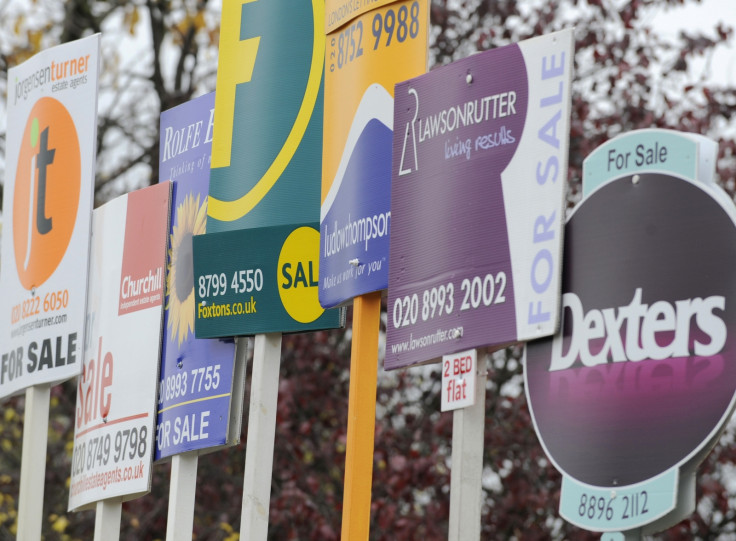 The Office for National Statistics has shown that soaring UK house prices eased off in October this year.
Property prices were shown to have increased by 10.4% in the year to October 2014, down from 12.1% in the year to September, according to the ONS house price index, which calculates data from two months previously.
House price annual inflation was 10.8% in England, driven largely by an annual increase in London of 17.2% and to a lesser extent increases in the South East (11.9%) and the East (9.6%).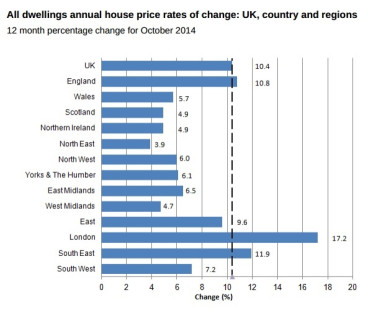 UK house prices, excluding London and the South East, increased by 6.7% in the 12 months to October 2014.
The average UK house price in October 2014 was £271,000 (€339,695, $425,190). This is down from £273,000 in September 2014 and £274,000 in August.
Elsewhere, house price annual inflation was 5.7% in Wales, 4.9% in Scotland and 4.9% in Northern Ireland.
The Bank of England (BoE) has kept UK interest rates at a record low of 0.5% since 2009.
The BoE capped mortgage lending on 1 October while the Financial Conduct Authority installed new affordability checks for homeowners to stop soaring UK house prices.
The checks are also designed to make sure that Britons are able to withstand a rise in rates after obtaining a mortgage.
The ONS said that in October 2014, prices paid by first-time buyers were 12.0% higher on average than in October 2013.