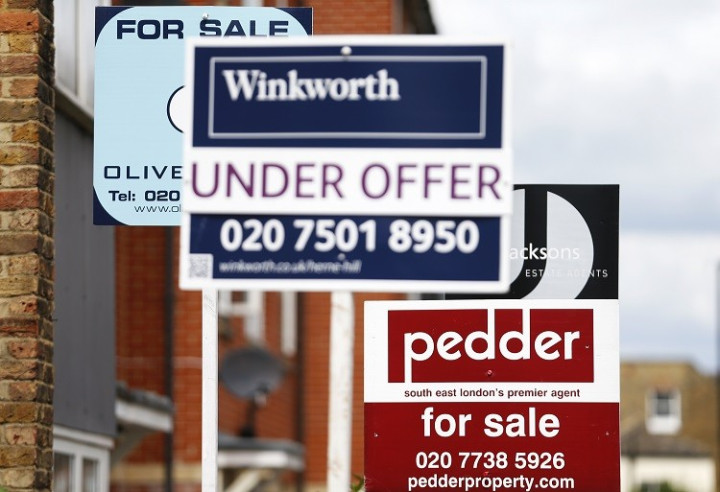 UK house prices recorded their strongest rate of growth in over six years during September, amid housing market bubble concerns over the government's mortgage-market stimulus and weak supply.
Hometrack, the property market data specialist, said UK house prices rose by 0.5% on the month in September. This is the fastest growth rate since May 2007.
Moreover, the price rises are spreading beyond London and the south east, with more than two fifths of markets (41%) reporting increases. This compares with just 6% reporting rises in September 2012.
It follows both the Help to Buy and Funding for Lending (FLS) schemes from the government and Bank of England, which seek to improve the flow of mortgage credit to consumers after a period of tighter lending conditions at UK banks.
However, critics say that fuelling demand is dangerous because the supply of affordable homes is so weak in the UK. There were just 100,000 housing starts during 2012 against estimates of 250,000 needed to match demand.
"In many markets outside London this is the first time that prices have started to register positive growth for over five years," said Richard Donnell, director of research at Hometrack.
"Prices are rising off a low base and talk of a housing bubble in relation to the national market is overdone. A recovery in buyer confidence against a background of low volumes and scarcity of supply is supporting higher prices.
"It is important not to understate the impact of low mortgage rates and the buying power this provides to households that are looking to move.
"In the near term we expect prices to continue to rise, but the market remains very sensitive to changes in demand and especially changing expectations over the outlook for mortgage rates."
Under FLS, banks are offered cheap loans from the Bank of England to a value tied to their stock lending to consumers and small firms, the so-called "real economy".
This reduces the funding costs for banks lending to consumers and so offers a financial incentive for them to grow the amount of mortgages on their books. In turn, this has brought down mortgage costs for consumers and made them more accessible.
Help to Buy has two parts. The first involves an interest free equity loan for consumers from the government worth up to 20% of a property's value. This reduces both mortgages costs and deposit requirements, lowing the barrier to borrowing for many consumers.
The second and more controversial part of the scheme is a government guarantee for banks on consumer mortgages. For a commercial fee, the government - and so taxpayers - will underwrite a consumer mortgage and absorb most of the losses resulting from any potential foreclosure.
This reduces the risk exposure for banks to mortgage lending and so may increase the amount of home loan approvals.
Chancellor George Osborne hopes that by building demand further construction firms will react by increasing the supply of affordable homes, rather than the government spending public money to build more houses amid its austerity programme of budget cuts.
The BoE will be given more powers to control Help to Buy and offset the chance of a house price bubble.