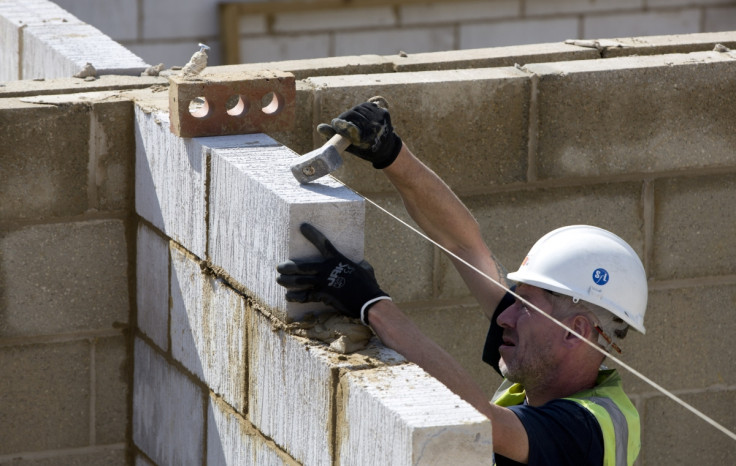 Britain's biggest housebuilder Persimmon has unveiled a 23% jump in revenue for 2014 following soaring house prices and rampant demand.
The group revealed that full year revenue increased to £2.6bn (€3.3bn, $4bn) as Britons snapped up homes for an average price of £190,000 per property.
The results were slightly ahead of analyst expectations as 17% more homes were built in 2014, compared with the previous year.
The average selling price of a Persimmon home also increased by 5%, from £180,941, in 2013.
Overall, there was a 36% increase in the number of new homes delivered to the market over the last two years which "reflects the growth of the business in line with the objectives of the group's long term strategic plan", said the firm in its trading update statement.
"As indicated in our Interim Management Statement on 4 November 2014 we remain confident of a further improvement in operating margins for the second half of the year which will underpin significant growth in pre-tax profits and excellent cash generation for the year ended 31 December 2014," added Persimmon.
"In line with the group's long term strategy, during the year we identified a number of excellent opportunities for disciplined reinvestment in new sites in good locations which will generate superior returns and cashflow over the coming years."
Persimmon has acquired around 26,800 plots of new land over 156 sites while over 8,600 plots were converted from its strategic land bank store.
Persimmon shares initially jumped by over 2% on market open to 1545.00p, before hovering around 1532.00p as of 0930 GMT.
Booming property construction in 2015?
The recent Markit/CIPS construction purchasing managers' index showed that residential property construction has enjoyed its strongest year of growth since 1997, following a raft of UK government measures to alleviate the mass housing shortage across the country.
Meanwhile, the UK Prime Minister David Cameron confirmed that tens of thousands of young Britons will be able to snap up one of the 100,000 new homes to be built on under-used or unviable brownfield land, with a minimum 20% discount.
The government also confirmed that Britain will be able to afford the move because planning costs and levies will be waived in return for a promise from housebuilders of such discounts.
Over 30 housebuilders will benefit from the deal, including Barratt, Persimmon and Taylor Wimpey.
Britain's housing shortage has been partly to blame for soaring UK property prices over the last few years.
According to the Confederation of British Industry (CBI), 240,000 new homes need to be built per year to sate current levels of demand but over 200,000 homes have been delivered in only four out of the last 14 years.
The chronic shortage of supply and increasing demand has meant house prices, on average, have rocketed by 56% nationally since 2004, with a 90% increase in London.
According to the Office for National Statistics, the average UK house price stood at £271,000 (€339,695, $425,190) in October.
This is a slight decline from £273,000 in September 2014 and £274,000 in August.
However, Bank of England Governor Mark Carney warned that "momentum may return to the UK housing market after the stamp duty cut and the fall in mortgage rates".