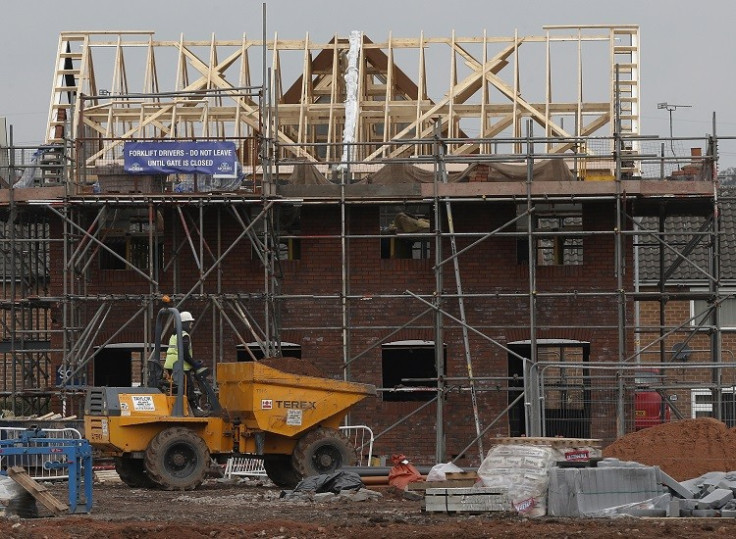 Britain's residential property construction has enjoyed its strongest year of growth since 1997 following a raft of UK government measures to alleviate the mass housing shortage across the country.
According to the Markit/CIPS construction purchasing managers' index, 2014 marked the best year for UK house building, although the construction sector overall grew at its slowest rate since July 2013.
"While new business growth moderated to its lowest for a year-and-a-half in December, UK construction firms are still highly upbeat about their prospects for output growth in 2015," said Tim Moore, senior economist at Markit.
The construction sector accounts for 6% of the UK economy.
Overall, the index fell to 57.6 in December from 59.4 in November, but readings above 50 denote growth.
According to the Confederation of British Industry (CBI), 240,000 new homes need to be built per year to sate current levels of demand but over 200,000 homes have been delivered in only four out of the last 14 years.
The chronic shortage of supply and increasing demand has meant house prices, on average, have rocketed by 56% nationally since 2004, with a 90% increase in London.
Britain's government has already unveiled a number of voting-friendly home buying policies to boost support ahead of the general election in May 2015.
This includes extending the Funding for Lending Scheme for a longer period of time and offering first-time buyers an unprecedented opportunity to get on the housing ladder.
UK Prime Minister David Cameron confirmed that tens of thousands of young Britons will be able to snap up one of the 100,000 new homes to be built on under-used or unviable brownfield land with a minimum 20% discount.
The government also confirmed that Britain will be able to afford the move because planning costs and levies will be waived in return for a promise from housebuilders of such discounts.
Over 30 housebuilders will benefit from the deal, including Barratt, Persimmon and Taylor Wimpey.