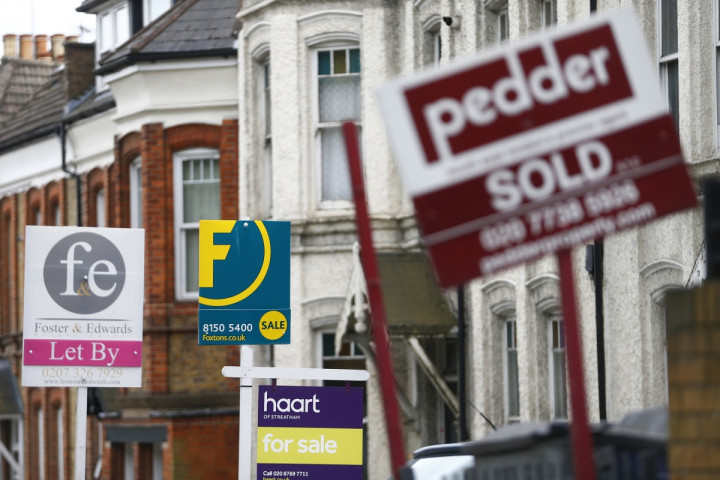 Britain's housing boom has led to over half a million property millionaires, with 10,000 of the UK's streets boasting homes with an average value of at least seven figures.
Britain's Top 10 Most Expensive Streets (Average Home Prices)

1. Kensington Palace Gardens, London W8, £42,730,706

2. The Boltons, London SW10, £26,570,341

3. Grosvenor Crescent, London SW1X, £22,293,470

4. Courtenay Avenue, London N6, £16,877,746

5. Ilchester Place, London W14, £11,853,515

6. Frognal Way, London NW3, £10,974,043

7. Carlyle Square, London SW3, £10,846,481

8. Montrose Place, London SW1X, £10,683,611

9. Cottesmore Gardens, London W8, £10,631,829

10. Manresa Road, London SW3, £10,362,420

Source: Zoopla
According to Zoopla's Property Rich List, some 484,081 flats and houses across Britain place homeowners in the millionaire bracket, with addresses across the country's capital topping the league table.
"London boasts all of Britain's 20 priciest addresses. Prime properties in the capital have long been a magnet for the super-wealthy looking for a safe investment asset," said Zoopla's Lawrence Hall.
"For the lucky few who can afford these stratospheric price tags, the fabulous mansions on streets like Kensington Palace Gardens and the Boltons are offering very strong returns.
"However, you don't need to be a billionaire to get a chance to own the crème de la crème of property on offer. In Wales and the North East, you can still snap up a prime property in the region's most desirable streets for little over £1m."
Zoopla's index shows a dramatic rise in property millionaries from 2009, where there were just under 200,000 homes worth a million pounds, compared to the 484,081 flats and houses in this bracket today.
Out of the 10,000 streets where properties are worth at least £1m, 3,744 of these are in London.
Britain's Top 10 most Expensive Towns

1. Virginia Water, Surrey, £1,186,262, 5.91%

2. Cobham, Surrey, £1,003,400

3. Keston, London, £947,955

4. Esher, Surrey, £931,669

5. Richmond, Surrey, £906,770

6. Beaconsfield, Buckinghamshire

7. Chalfont St Giles, Buckinghamshire, £836,434

8. Gerrards Cross, Buckinghamshire, £815,222

9. Radlett, Hertfordshire, £794,569

10. Weybridge, Surrey, £785,400

Source: Zoopla