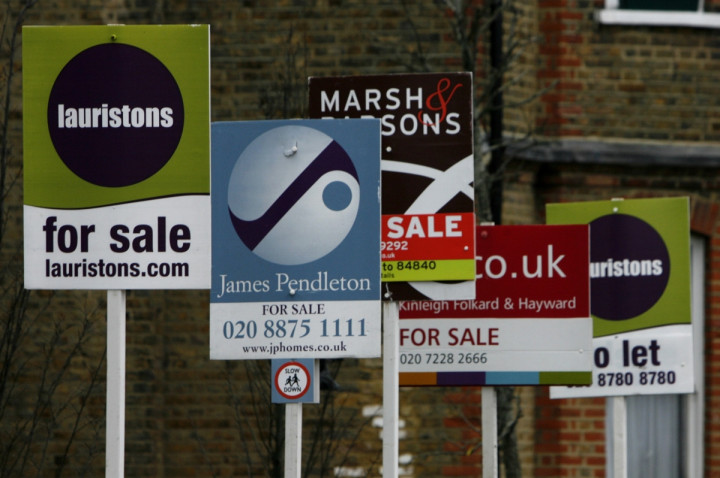 Britain's runaway house prices have screeched to a halt, for now, as households report home values rose at the slowest rate in five months in August.
According to the House Price Sentiment Index (HPSI) from Knight Frank and Markit Economics, 28.9% of the 1,500 households surveyed across the UK said that the value of their home had risen over the last month, while 5.3% reported a fall.
This equates to a HPSI reading of 61.8. Any figure over 50 indicates that prices are rising, and the higher the figure, the steeper the increase.
Any figure below 50 indicates that prices are falling.
While the HPSI reading for August is the seventeenth consecutive month that the reading has been above 50, it was down on the 62.4 achieved in July and was the third consecutive month that households' perceptions about house price growth have moderated.
"UK house price sentiment remains strong overall, although it has cooled in each month since hitting a post-crisis peak in May. Not only does the sweet spot appear to have passed for house price sentiment, but the current period of decline is now the longest seen for almost four years," said Tim Moore, senior economist at Markit.
"Moreover, tighter mortgage conditions and the prospect of interest rate rises have acted to rein in households' expectations of higher property values over the year ahead."
The index indicates that households in the South East are expecting prices to rise most strongly over the next 12 months/
However, it may be an optimal time for buyers to snap up a home, as 5.9% of UK households plan to buy a property in the next year
"A third consecutive monthly decline in the house price sentiment index suggests that the price exuberance seen in some corners of the market is easing," said Gráinne Gilmore, head of UK residential research at Knight Frank.
"This comes amid increasing discussion about interest rate rises, which are likely to materialise within the next 6 to 9 months. Recent changes to the rules surrounding mortgage lending are also likely having an impact on market sentiment."