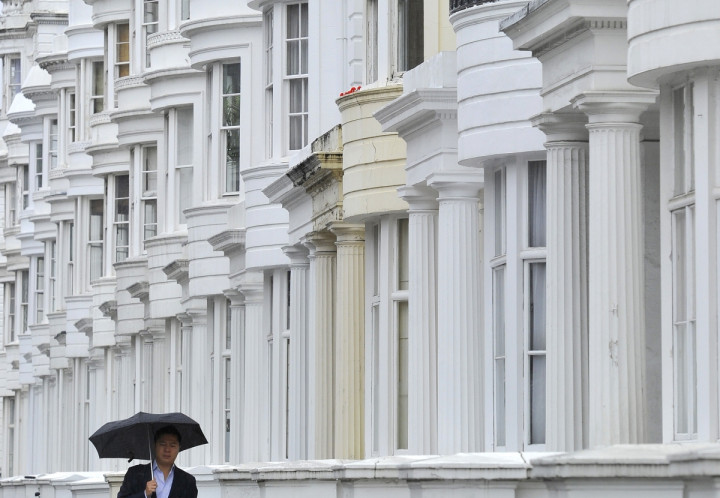 An exodus of homeowning families from London, who are cashing in on recent gains from the rapid pace of house price growth in the city, will help put the brakes on the runaway property market.
Estate agency Savills reported a 20% rise in revenue from housing transactions outside of London during the first six months of the year. It also noted a moderation in prime London property prices.
Official data shows some parts of London are seeing prices rise by over 20% on average over a year, such as Hackney and Wandsworth. Overall, the average London house price is £492,000 (€620,461, $828,589) after leaping 20.1% across the year, to May 2014.
"People are selling up in London," Jeremy Helsby, chief executive of Savills, told the Guardian.
"They've had a very strong rise over the last two to three years. Especially families with kids who decide they can't get the right schools and want more space."
As more families leave the city they will boost the supply of homes coming onto the market, which should help ease the rampant growth of recent months.
Hometrack, a property research specialist, noted in July that the London property market was experiencing a "pronounced loss of momentum".
Several forecasters have predicted a slowdown in the London property market during 2014.
Putting the Brakes On
Meanwhile, Chancellor George Osborne has introduced capital gains tax for overseas property investors in the UK for the first time.
And some investors are holding back because of political uncertainty surrounding the general election the following year.
If the opposition Labour party wins, it will introduce a "mansion tax" on properties worth more than £2m, a policy that would hit London particularly hard.
Moreoever, policymakers have moved to tighten the mortgage market amid concern over risky lending as house prices rise.
Low interest rates have allowed people to cope with larger debt, but when the Bank of England (BoE) hikes rates again they are exposed to higher repayments.
This could choke off consumer spending, as more money is funnelled into servicing debt, or even push some people to default.
So the BoE will cap banks' high loan-to-income mortgage lending, while the Financial Conduct Authority (FCA) is imposing stricter affordability tests on borrowers.
These measures, coupled with rhetoric from policymakers that they will take strong action if they think the housing market is out of control, will deter some aspirant homeowners.
Halifax said in its Housing Market Confidence Tracker that there was a balance of +25 for people thinking it was a good time to sell when asked in the second quarter of 2014, up sharply from +12 in the same period a year before.
But the balance for those thinking it was a good time to buy came in at +5, a plunge from +35 in the previous year.
"Over the past two years consumer confidence has continued to grow, however it appears that we've reached a tipping point with the equilibrium between buyers and sellers much more out of sync," said Craig McKinlay, mortgages director at Halifax.
"The results highlight the regional variations as now people believe that it's a good time for to sell but not buy, particularly in London and the south east where house price expectations are generally higher and buyers appear to be less inclined to rush into a buying a property as we have seen over the past 12 months."