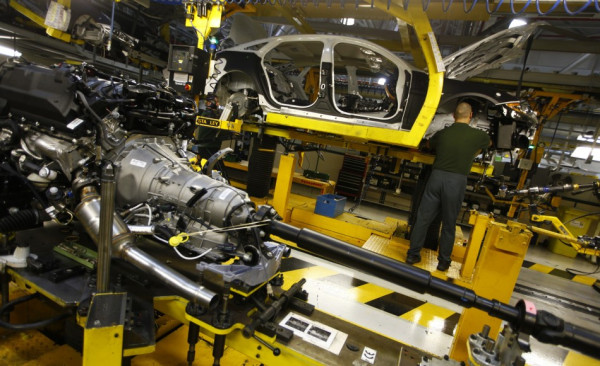 British industrial production rose for the third consecutive month in April after being boosted by increased mining activity .
The Office for National Statistics (ONS) said the country's industrial output rose 0.1% from March, when the output increased by 0.7% on month.
Following huge gains in February and March, manufacturing output excluding energy production declined 0.2% in April, primarily due to lower transport equipment production.
Out of the 13 manufacturing categories, 10 declined in April, while three increased.
Mining and quarrying output increased 0.9% on month in April, with oil and gas extraction increasing 0.6%.
Electricity and gas production fell 0.2% due warmer weather in April; meanwhile water supply increased 1.5%.
In the three months through April, manufacturing expanded by 0.5% and industrial production rose 0.8%, according to the ONS. On a year-on-year basis, manufacturing declined by 0.5% and industrial production declined by 0.6% in April.
The latest industrial output data underlines the ongoing recovery momentum in the economy after returning to growth in the first quarter. Industrial output makes up around 16% of Britain's gross domestic product.
A separate survey conducted by Markit Economics earlier found that the country's services and manufacturing rose to a 14-month high in May.
The UK has expanded 0.3% in the first quarter, following a contraction in the previous quarter. However, the contribution from the industrial sector to the growth was negligible and increased services output primarily accounted for the recovery.
The Bank of England (BOE) forecasts a 0.5% growth in the current period. Last week, the central bank kept its bond-purchase programme at £375bn ($583bn/€441bn) and the benchmark interest rate at a record-low 0.5%.
Nevertheless, growth is expected to remain weak with bank lending declining in the first quarter despite an extension to the BoE's Funding for Lending Scheme in April.