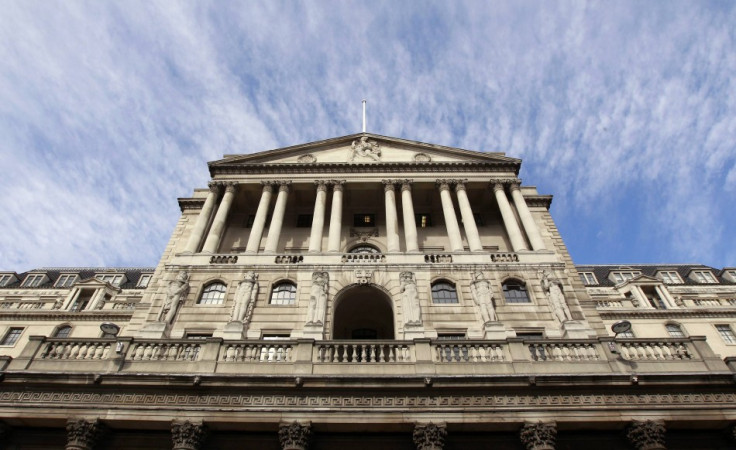 The cost of living in Britain eased to an annual rate of 3 percent in April, the slowest pace of advance in more than two years, boosting the Bank of England's efforts to bring the Consumer Price Index closer to its preferred target by the end of the year.
The monthly advance for April CPI was 0.6 percent, while the broader Retail Price Index (RPI) slowed to 3.5 percent year for the year but accelerated slightly to 0.7 percent for the month.
The largest downward effect on annual CPI stemmed from airfares, alcohol, clothes and sea transport, the Office for National Statistics (ONS) said.
This is a decline, from the previous month, where UK inflation came in at 3.5 percent, a rise on February's 3.4 percent, which initially ended a five month decline.
The figures mark the time in the current parliament that Bank of England Governor Mervyn King will not be required to write an open letter to the Chancellor explaining why inflation has failed to match the government's 3 percent target.
The numbers beat analyst expectations, as Barclays Capital expected CPI inflation to fall back to 3.1 percent year on year in April from 3.5 percent in March and RPI inflation to decline to 3.4 percent from 3.6 percent.Other analysts in the market forecasted the annual inflation rate to be also 3.1 percent in April, down from 3.5 percent in March, while RPI inflation was seen to ease to 3.4 percent from 3.6 percent in March.
Last month, IBTimes UK reported that UK inflation will not reach the government's 2 percent target for the third year in 2012, according to research by thinktank Centre for Economic and Business Research (CEBR).
The CEBR sayid in April that high oil and commodity prices will keep adding to increases in the cost of living in Britain this year and that inflation will only slow in the fourth quarter of 2012 to 2.7 percent. The economy, however, will expand at a faster-than-expected rate, the CEBR said.
"Inflation used to be driven by labour costs. Now it is driven by high and rising demand for oil and other primary commodities from the emerging economies in the Far East," said Douglas McWilliams, one of the report's authors and chief executive of CEBR. "So it looks as if inflation above target is a price we may have to pay for some time."
The Bank of England had forecast that inflation would fall rapidly across 2012, before hitting its 2 percent target - or even below it - by the end of the year.
A small rise in inflation in March ended a five-month decline.