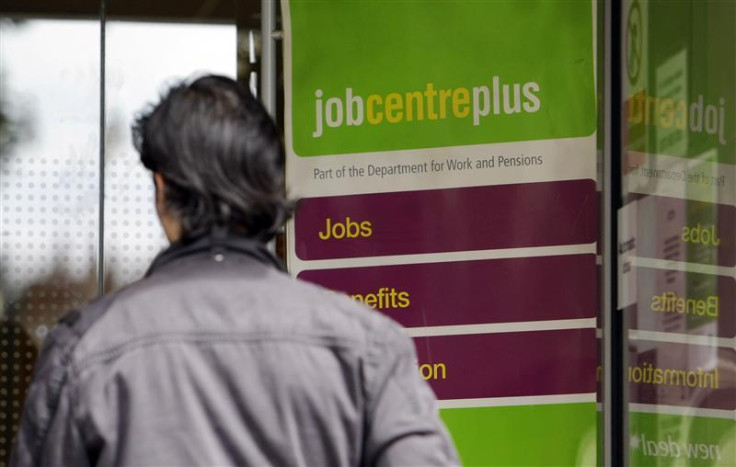 Financial services jobs have become less sought after in London in May because of the eurozone debt crisis and lack of governmental boost to employment opportunities in the sector, reveals a new survey.
According to the survey by the recruitment consultant, Morgan McKinley, the number of job- seekers in London's financial services industry fell by 58 percent in May. The number of job- seekers was 6,419 in May as against the past year's figures of 15,150.
"The current economic background naturally leads to a lesser inclination for professionals to start looking for new jobs," Bloomberg quoted Andrew Evans, chief operations officer at Morgan McKinley Financial Services as saying.
The survey also reveals that a majority of the financial sector employees, nearly 75 percent, received bonus in 2011. And about 42 percent of the surveyed indicated that they were satisfied with their payments.
"The uncertainty could deter professionals from leaving their current roles," said Evans.
The McKinley survey also says there was a fall of 25 percent in job openings which stood at 5,229 from the previous year. However, it recorded a gain of 17 percent to 3,915 from April.
London's financial services industry is not showing any signs of growth as the eurozone debt crisis affected the earnings of financial services firms. The sector is also struggling with tight regulations in the aftermath of the 2008 financial crisis.
Bloomberg cites a report quoting JPMorgan Chase analyst Kian Abouhossein who indicated in May that the investment banking revenue may drop to 24 percent in the second quarter as the effect of the European Central Bank's 1 trillion-euro ($1.3 trillion) of loans to the banking system wears off.
Meanwhile, two other different surveys indicated that unemployment would be on a rise for the next few months due to slow pace in recruiting.
Companies would be recruiting at a slower pace in the next quarter, said the Manpower group in a study of 2,100 employers. A joint survey of 400 recruiters by the Recruitment and Employment Confederation (REC) and KPMG found a rise in the permanent hiring in May but at the slowest pace for the last six months.
"It's likely unemployment figures will rise over the next few months as another wave of young people leave education," said Kevin Green, REC chief executive.