The upcoming UK release schedule for Japanese manga comics and books, as well as other associated printed material.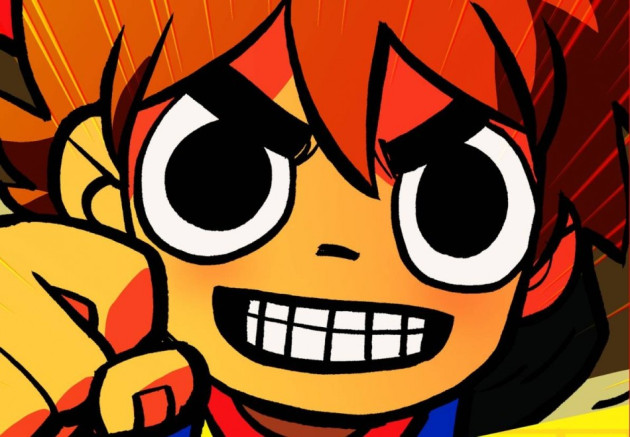 Updated:19 July, 2012
Japanese manga books have a huge audience in the United Kingdom and IBTimes UK has put together a release schedule so fans can see which titles will soon be available.
The list includes manga books and other printed material of a similar nature, such as UK versions of major US comics and graphic novels.
The details include confirmed dates that these printed publications go on sale, as well as links to more information such as where to buy them.
24 July
Locke & Key Volume 5: Clockworks
31 July
Transformers: Robots in Disguise Volume 1
2 August
Blake & Mortimer Volume 14
Cherub: The Recruit
Lucky Luke Volume 36
Natsume's Book of Friends 12
The Prince of Tennis: 33
Stormbreaker: The Graphic Novel
7 August
Air Gear 25
Pokemon Adventures Red & Blue Boxset
Superman - Action Comics Volume 1: Superman and the Men of Steel
Transformers: Autocracy
The Underwater Welder
8 August
Hulk: Season One
Red Hulk: Haunted
Secret Avengers: The Descendants
Scott Pilgrim Color Hardcover Volume 1: Precious Little Life
Spider-Man: Ends of the Earth
Ultimate Comics X-men Volume 2
13 August
Alice in the Country of Clover: Cheshire Cat Waltz Volume 1
Angel Para Bellum Volume 1
15 August
New X-Men Omnibus
X-Men: Operation Zero Tolerance
16 August
Bakuman 13
Bleach 44
Bleach 45
Judge Dredd: Restricted Files: Volume 4
21 August
Puella Magi Madoka Magica Volume 2
Road Rage
24 August
The Invisibles Omnibus
28 August
B.P.R.D. Hell on Earth Volume 3: Russia
Swamp Thing Volume 1: Raise Them Bones
29 August
Uncanny X-Force - Volume 4: The Dark Angel Saga - Book 2
30 August
Drawing on Tradition: Manga, Anime, and Religion in Contemporary Japan
31 August
Star Wars Omnibus Volume 1: Clone Wars - The Republic Goes to War
4 September
Alien - The Illustrated Story
Manga and the Representation of Japanese History
Pokemon Adventures Gold & Silver Boxset
5 September
Astonishing X-Men: Northstar
Sailor Moon, Tome 2
Wolverine & the X-Men Volume 2
World of Warcraft: Pearl of Pandaria
10 September
Moomin Book Seven
11 September
Batman: Knightfall Vol. 3: Knightsend
Green Lantern: War of the Green Lanterns
Sailor Moon Volume 7
Star Wars: The Clone Wars - The Sith Hunters
Teen Titans Volume 1: It's Our Right to Fight
13 September
Love and Rockets: New Stories #5
18 September
Birds of Prey Volume 1: Trouble in Mind
Brightest Day Volume 3
Star Trek: The Next Generation & Doctor Who: Assimilation 2
19 September
The Complete Peanuts 1985-1986
20 September
Moomin Every Day
25 September
Buffy the Vampire Slayer Season 8 Library Edition Volume 2
Fairy Tail 21
Omamori Himari Volume 0
Star Wars: The Crimson Empire Saga
The Walking Dead: Cutting-Room Floor
Yotsuba&!, Volume 11
26 September
One Piece 64
Secret: 1
27 September
20th Century Boys 22
Bakuman 14
28 September
Star Wars - Crimson Empire III Empire Lost
1 October
Fables - Werewolves of the Heartland
2 October
American Vampire Volume 4
Percy Jackson and the Sea of Monsters
Pokemon Adventures: Diamond and Pearl/Platinum, Volume 6
Pokemon Black and White Boxset
Voodoo Volume 1: What Lies Beneath
The Walking Dead Book 8
4 October
Building Stories
7 October
Manga for the Beginner: Kawaii
9 October
Assassins Creed - Aquilus
Cardcaptor Sakura Omnibus Edition Book 4
The Metabarons Ultimate Collection
11 October
The Prince of Tennis: 34
Adventures of a Japanese Business Man
Loveless 9
Walt Disney's Mickey Mouse Volumes 3 & 4 Collector's Box
12 October
The James Bond Omnibus Volume 004