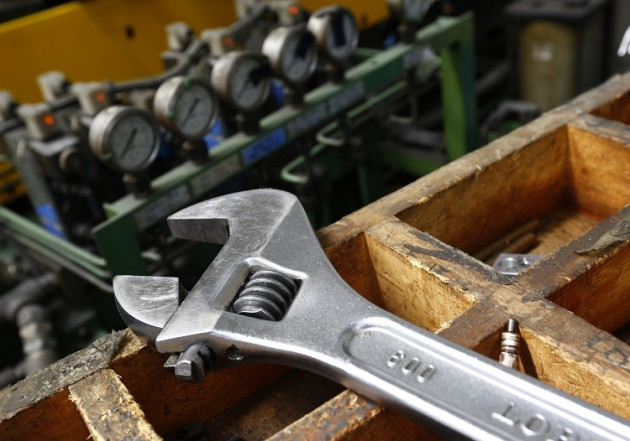 Optimism among UK manufacturing SMEs rose at its fastest pace since records began during the three months to October, according to a survey by the Confederation of British Industry.
The CBI's SME Trends Survey for the British manufacturing sector saw its sentiment index rise to +35% in the quickest increase since 1988 when the report was first compiled.
Office for National Statistics (ONS) data indicates the economy is embarking on a recovery from the post-financial crisis slump, with GDP growth accelerating across each quarter in 2013. The CBI survey reflects this with new manufacturing orders rising for the first time since July 2012.
"This has been a positive quarter for small and medium-sized manufacturers, with new orders and output both on the rise, and further improvements expected next quarter," said Stephen Gifford, the CBI's director of economics, about the survey of 338 firms.
"Optimism about the general business situation has improved and is now at a record high, and there is evidence of a general thaw in investment intentions for the year ahead."
Private industry data compiled by research firm Markit and the Chartered Institute of Purchasing and Supply (CIPS) suggests the UK manufacturing sector is in rude health.
The Markit/CIPS UK manufacturing purchasing managers index (PMI) for October came in at 56.0, down slightly on September's 56.3 but still well in growth territory. Any figure above the neutral 50.0 market represents growth, while below means a contraction.
"Despite only accounting for less than 11% of the economy, the current strength of growth seen in manufacturing means the sector will still provide a major boost to the economy in October, boding well for the strong pace of economic growth we saw in the second and third quarter being sustained into the fourth quarter," said Rob Dobson, senior economist at survey compilers Markit.
"Maintaining this solid expansion will be important if we are to see any real signs of the economy rebalancing, as manufacturing remains 9% smaller than its pre-crisis peak, while services have already closed the gap.
"The latest increase in employment also suggests that the manufacturing sector is creating jobs at a solid pace, which should help bring unemployment down in coming months."