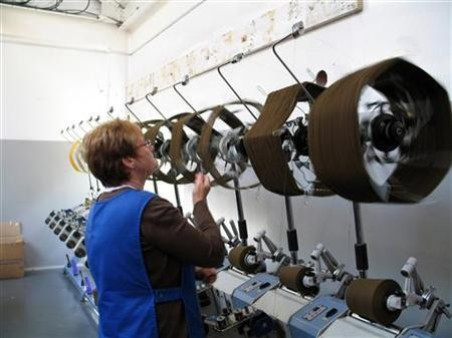 January Manufacturing Sector PMI Reading
50.8, down from December's 51.2.
Other data
Manufacturing output expands at fastest rate since September 2011.
Total new orders rise only slightly as new exports continue to fall.
Input costs and output prices both increase.
Comment
"A second consecutive month of improving business conditions in the manufacturing sector is an encouraging start to 2013," said Rob Dobson, senior economist at survey compilers Markit.
"Companies reported that output growth gathered further momentum, reaching a sixteen-month high, suggesting that the sector could help lift the economy from the slide back into contraction late last year.
"A small gain in employment also suggests that some firms are becoming slightly less focused on cost reduction amid signs of stabilising order books, which should hopefully lead to further production growth in February. Export orders are still declining, but Sterling's weakness and indications of firming demand in key export markets such as Germany and emerging markets like China may filter through and lift sales in coming months.
"However, with manufacturing only accounting for around 10 percent of the economy, the survey will do little to assuage fears of a triple-dip recession unless accompanied by an improvement in the services sector, which contracted at the fastest rate for two years in December."
Context
The Markit data provides more positive news for the UK manufacturing sector, which has been in general decline over the past couple of decades as it gave way to an advancing service sector.
While manufacturers don't represent a particularly large part of the economy, any good news is welcome at a time when the prospect of a triple-dip recession looms in the background.
However, given the UK is export-reliant, a fall in new exports will concern Chancellor George Osborne, who is looking to increase the value of the country's outward trading to £1tn by the end of the decade.
Read the Markit report in full.
---
Purchasing managers index (PMI) surveys are carried out by Markit Economics and the Chartered Institute for Purchase & Supply (CIPS).
Each month purchasing managers across private UK firms are surveyed to give an indication of business activity in the service, manufacturing and construction sectors.
On the index, neutral output activity is 50.
Any reading above represents expansion, while under signifies contraction.
---
Follow @shanecroucher