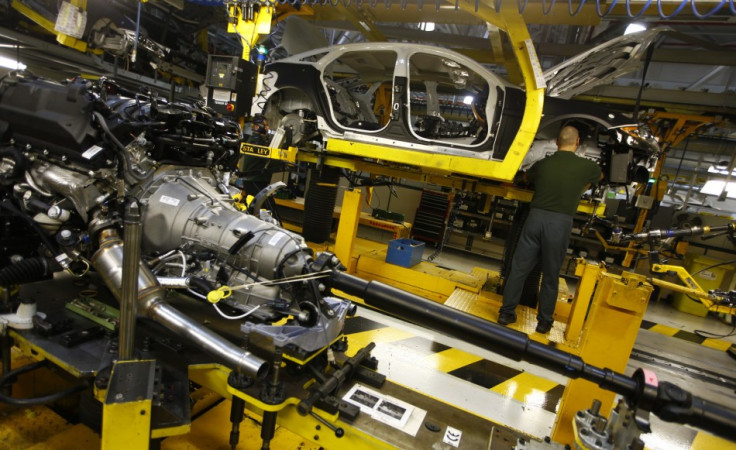 March Manufacturing Sector PMI Reading
48.3, up from March's 47.9.
Key points
Output falls as new order intakes decline further
Payroll numbers reduced for eighth successive month
New export orders contract for fifteenth month running
Comment
"March PMI data indicate that the UK manufacturing sector contracted again during the opening quarter of 2013, to remain a drag on the broader economy," said Rob Dobson, Senior Economist at survey compilers Markit.
"These weak numbers may be sufficient to tip the balance and convince more members of the MPC to consider additional QE at their meeting next week.
"The onus is now on the far larger service sector to prevent the UK from slipping into a triple-dip recession. The ongoing weakness of manufacturing and the hard to estimate impact of bad weather on first quarter growth suggest that this is still touch-and-go and that any expansion will be disappointing nonetheless.
"Manufacturers are still feeling the impact of subdued demand in domestic and export markets, as consumers and businesses rein in spending and the Eurozone remains in what seems to be a perpetual cycle of crisis. Cost-caution is also leading to manufacturing job losses, destocking of inventories and a reluctance to invest, all of which will exert a drag on the broader economy in coming months."
Context
A continued decline in the UK manufacturing sector is no surprise and, as Rob Dodson points out, it is now largely down to the service sector's performance in the first quarter in if Britain has fallen into a triple-dip recession.
March snowfall and unseasonably bad weather is adding weight on the downside of the UK's economic balance, teetering between a narrow avoidance of a third recession and slight growth.
Read the Markit report in full.
---
Purchasing managers index (PMI) surveys are carried out by Markit Economics and the Chartered Institute for Purchase & Supply (CIPS).
Each month purchasing managers across private UK firms are surveyed to give an indication of business activity in the service, manufacturing and construction sectors.
On the index, neutral output activity is 50.
Any reading above represents expansion, while under signifies contraction.
---
Follow @shanecroucher