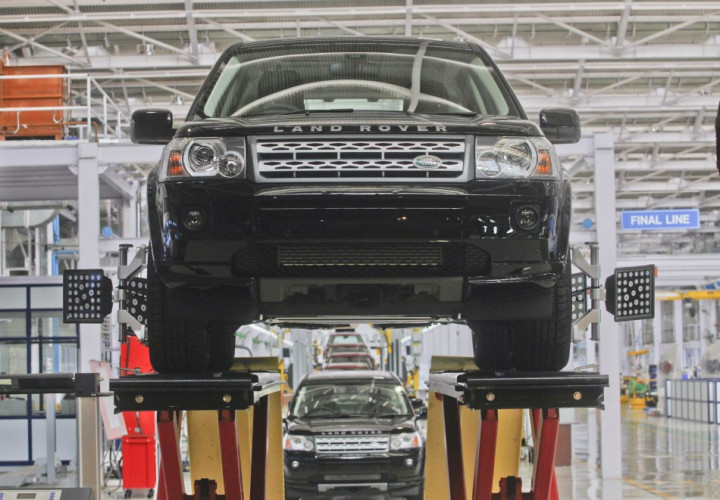 Manufacturing sector output in the UK hit a 38-month low in July, according to private industry data, much worse than expected and a worrying start to the third quarter for the recession-mired economy.
New orders collapsed as demand slowed, particularly in the export market which saw its sharpest decline in new business since February 2009, with the uncertain eurozone crisis remaining the most significant drag, reported Markit's purchasing managers index (PMI) for July.
There were also reports of a decline in new export business in Asia, which contains some of the fastest growing emerging economies in the world and is viewed by Chancellor George Osborne as a potential route to future economic prosperity for the UK.
"A perfect storm of wet weather and weak confidence in the UK has combined with global economic drift to engulf the manufacturing sector in July," said David Noble, chief executive Officer at the Chartered Institute of Purchasing & Supply (CIPS) which compiles the PMI surveys alongside Markit.
"Manufacturers are doing everything they can to arrest the decline, working through backlogs, cutting back on purchasing, and passing on costs, but there is little room to manoeuvre.
"A slight increase in employment is the thinnest of silver linings for the sector, along with lower input prices and further growth in the consumer goods industry. However, the sharp decline in production of both investment goods and intermediate goods is an ominous sign."
Manufacturing PMI came in at 45.4 for July. Anything below the neutral 50 figure represents a contraction, while anything over represents growth.
It is a sharpened contraction from June's 48.6 figure and is worse than forecast.
Britain's economy is in recession, which started in the last quarter of 2011, and GDP slumped to a 0.7 percent contraction in the three months to June.
Record rainfall in the second quarter, as well as lost output from an extra day off during the Queen's Diamond Jubilee celebrations, weighed heavily on the economy.
Confidence, both in consumers and businesses, is also weak as the eurozone crisis rumbles on unresolved and threatens a financial catastrophe at some point in the future.
A positive base effect from low second quarter numbers, as well as falling inflation and a boost from the London 2012 Olympic Games, is expected to lift the economy to growth in the three months from July.
However dismal private sector manufacturing data for the first month of the third quarter may indicate that growth is not a certainty, despite these factors.