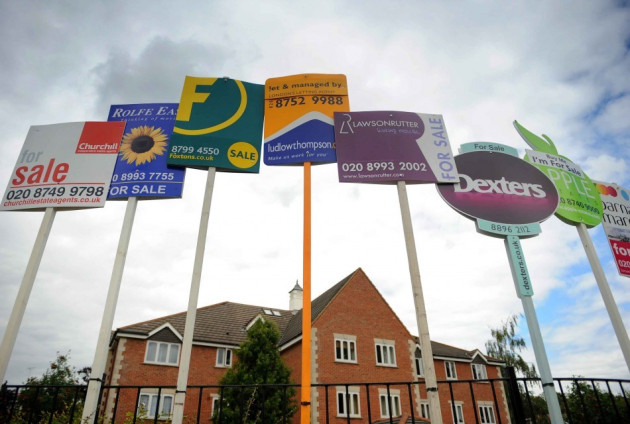 UK mortgage approvals for September hit the highest level since February 2008 as more homebuyers approached banks before the launch of the second phase of a flagship government programme.
The Bank of England (BoE) said UK lenders approved 66,735 mortgage loans in September, up from 63,396 in August. Analysts estimated 66,000 mortgage approvals for the month.
The numbers along with higher home prices indicate the strength of Britain's property market.
Property tracking website Hometrack said the average asking price for a house in Britain rose 0.5% in October from the previous month, when prices increased at a similar pace. This marks the ninth consecutive month of price increase.
Mortgage lending in the UK has recently been increased in line with the country's economic recovery. The BoE's Funding for Lending (FLS) scheme, which offers cheap finance to banks if they increase net lending to consumers and businesses, also helped a steady rise in mortgage approvals.
The FLS scheme provides for cheaper interest rates on consumer and commercial loans.
The BoE said separately that the effective interest rate on mortgages declined to 3.30% in September, the lowest since the bank started collecting data.
The central bank added that net mortgage lending rose by £1.032bn ($1.669bn, €1.209bn) in September, little changed from August and less than analysts' estimates of £1.2bn.
Help to Buy
UK Chancellor George Osborne's flagship Help to Buy programme has helped stoke the property market as it has enabled more first time buyers to snap up a home.
Help to Buy is a government scheme designed to help people who are looking to get on to or move up the housing ladder. It assists existing home owners and first-time buyers to buy houses with as little as 5% deposit.
Originally, it was launched to help first-time buyers only.
The government has set aside £12bn to provide guarantees for up to £130bn of mortgage loans under the scheme that will remain open for three years to January 2017. The second phase of the programme was announced in the first week of October.
A number of housing experts, including business secretary Vince Cable, warned that the schemes would result in a housing bubble given the supply-demand mismatch in the country.
Osborne said earlier the concerns are baseless and his flagship Help to Buy would contribute to the housing market's strength.