Retail sales volumes in the UK grew more than expected in September compared to 2014, according to a survey by the Confederation of British Industry (CBI). Its distributive trades survey showed 60% of retailers said sales volumes were up in September, from the same month in 2014, with 55% of firms expecting sales would continue to increase.
While 11% of retailers surveyed said volumes were lower than the year before, this gives a balance of almost 50%, well ahead of a market expectation of 35% and good news for UK businesses after a slow retail month in August.
CBI director of economics Rain Newton-Smith said customers were championing the high street at the end of the summer, boosting sales for UK retailers. She added: "Low inflation and the recovery in wage growth are helping to stimulate consumer demand, but the slowdown in the global economy and tight margins mean retailers won't get ahead of themselves as we head into autumn."
Overall, she said it looked quite positive. Newton-Smith said: "Clothing and the food and drink sectors have led the way, and with the general outlook for the UK economy remaining positive, the expectation is that there will be further encouraging results next month."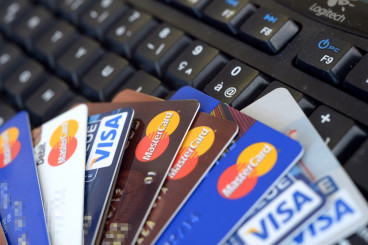 However, online sales had slower growth than expected, with a balance of 32% of retailers seeing a rise in sales volume. Over the summer, internet retail sales have been lower than expected, even declining in June.
However, online retailers continue to report good sales, as shown by Boohoo telling investors on 29 September that its pre-tax profits rose by 39% in the first half of its financial year.
As autumn and winter are approaching, online sales are expected to pick up. The CBI survey showed volumes are set to show a stronger increase in October, with 37% of retailers expecting a rise.
Howard Archer, chief UK economist at IHS Global Insight, said the prospects for overall retail sales and consumer spending in 2015 are bright. Commenting on the economic situation, he said: "High employment, low interest rates and an improving housing market are also supportive to consumer spending. Indeed, it is notable that the CBI showed that retailers are very upbeat about sales prospects for October.
"Admittedly consumer confidence weakened in September, but it is still at a historically high level which should be supportive to consumer spending. Consumer confidence primarily dipped in September due to reduced optimism over the current state of the economy and the outlook."