European markets dive on negative manufacturing data in Eurozone and China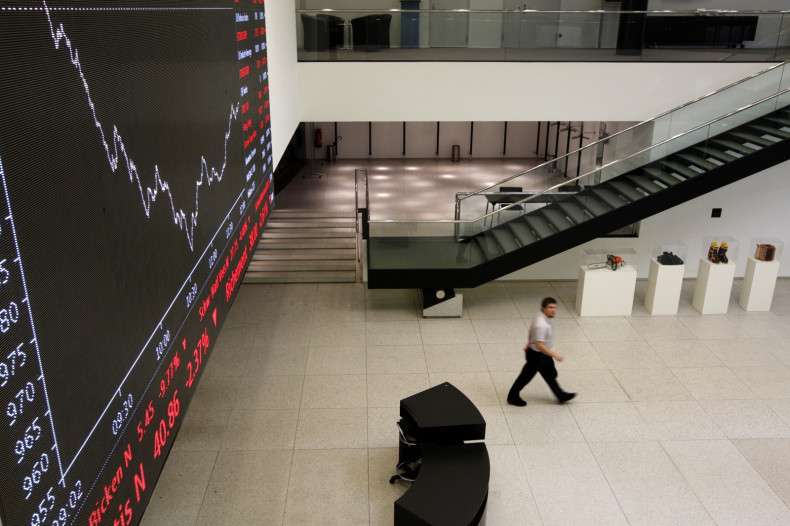 European stock markets suffered severe losses on Tuesday morning, after data regarding China's manufacturing activity confirmed worries about the country's underlying economy.
The UK's FTSE 100 was down around 1.8% just minutes after the bell, but it was weighed down even more after Markit's PMI data showed a further slowdown of manufacturing activity in the Eurozone. According to the Purchasing Managers' Index, activity was grew less than it did in July, which raised concerns that the economy is not growing as much as expected.
In a response to the Eurozone data, the FTSE 100 dropped more than 2.2%, while Germany's Dax suffered a loss of 2.7% after it was already down more than 2% just minutes following the opening. France's CAC 49 dropped by more than 2.5%.
However, some economists think the situation in the Eurozone is not as bad as the data suggest. Howard Archer, chief economist at worldwide think tank IHS Global Insight, argued that the bigger picture showed that the zone is far from doomed.
He said: "Overall, the conditions remain in place for a modest Eurozone cyclical upturn, and it is notable that overall Eurozone business and consumer confidence rose to a four-year high in August according to the European Commission."
On the back of poor manufacturing data in the Eurozone as well as in China, mining and other commodities dependent companies were ahead of the pack nose-diving on the FTSE 100.
In China, Shanghai Composite lost 1.23% on Monday, after erasing trillions of dollars in the week before. The index depends largely on working class Chinese who have their life savings invested in shares and are worried about the economic situation in the country. The government, despite extensive efforts, did not manage to stem the rout, resulting in a decline of global stock markets.
Michael van Dulken and Augustin Eden, analysts at Accendo Markets said that investors are "asking whether this is pause before another leg up, or merely the resumption of the ugly downtrendsince mid-August."
They said that the drop in European stocks "sees September start on a downer with risk appetite sapped by more disappointing China PMI data –manufacturing contracting to 3 year low ... maintaining investor anxiety about the impact of economic slowdown on global growth. The Services sector may remain buoyant (expanding, but more slowly) but this is offering little relief".