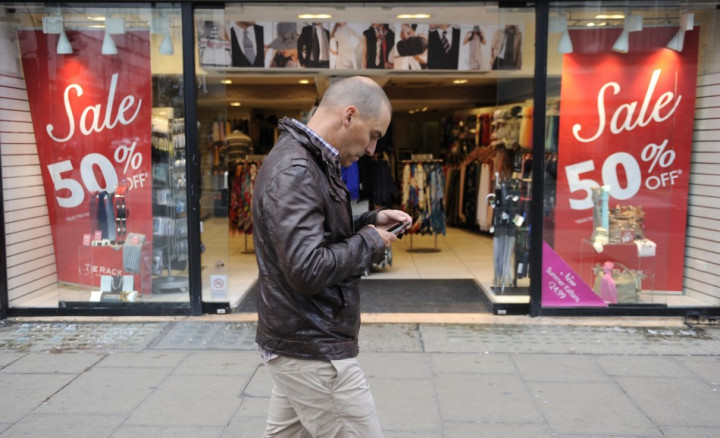 Retail sales including automotive fuel grew by 0.6 percent in October compared to the same month a year before, according to the Office for National Statistics (ONS).
It suggests an improving situation in the struggling retail sector and looks better placed than it was when the UK entered recession at the end of 2011.
Excluding fuel, retail sales volume was up 1.1 percent on the year.
Month-on-month there was a decline of 0.8 percent, as shoppers hold fire on spending until the annual Christmas consumer rush from November onwards.
In October £27bn was spent in the retail sector, the same as in 2011.
Food store sales volumes fell by 0.7 percent compared with October 2011, as household goods dropped by 4 percent.
Best performers were non-store retailers at 12.1 percent, and non-specialised stores at 8.2 percent.
Retailers have taken a battering since the financial crisis.
Domestic recession, dampened consumer demand, a global economic downturn and volatile commodity prices have each knocked the retail sector.
According to the Local Data Company, the shop vacancy rate on British high streets was 14.6 percent in September, its peak since the research was first compiled five years before.
The first pre-crisis reading was 3.6 percent, illustrating the drastic decline in the retail sector.
However with the improving economic data as Britain emerged from recession in the third quarter of the year, showing 1 percent growth having had a boost from hosting the Olympics as well as a positive base effect in the figures, retailers are hopeful that activity will pick up markedly in the Christmas trading period.
Inflation has fallen steadily across the past year while wages have grown, suggesting that the squeeze on consumer finances has eased.