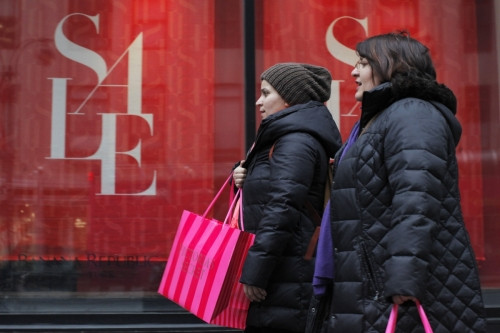 The British Retail Consortium has revealed tough trading conditions despite an improving economy as shops discounted their products by the largest amount in seven years.
According to BRC data, retailers cut the largest amount from prices in December since the survey started in 2006; prices were down by 0.8% year-on-year.
Clothing prices in December were 10% lower than a year earlier while overall non-food prices fell by an annual 2.3% in the same month.
Although food prices rose by 1.7%, this was the smallest increase since June 2010.
Britain's economy grew strongly in the first nine months of 2013 but household budgets have remained tight as wages have stagnated and consumer price inflation (CPI) continues to rise by more than twice as fast as people's pay.
Retail Performance
Britain's largest retailers have mostly reported record Christmas sales in 2013.
House of Fraser said like-for-like sales excluding VAT for the three weeks to 28 December rose 7.3%, with online sales up 57.7%.
Meanwhile, John Lewis has enjoyed a robust Christmas season with sales rising 7.2%, prompting the company to expand its operations beyond the UK.
The retailer saw both "bricks and clicks" breaking records in the five weeks to 28 December. Total sales for the period rose 7.2% to £734m ($1.2bn, €882m), with like-for-like sales up 6.9%.
Online sales for the period rose 22.6% on year, with johnlewis.com accounting for 31.8% of the total John Lewis business.
However, Next has a long standing strategy of never going on sale before Christmas and it credited its profit boost on this policy of non-discounting before the festive period.
Next's stock price soared in the trading open after it boosted its annual profit forecast after fourth quarter sales came in significantly ahead of its expectations.
Following its successful trading period, Next said it would pay a special dividend of 50 pence per share at a cost of £75m as total sales rose 11.9% in the 1 November to 24 December period and are now up 5% year-to-date.
However, Debenhams was the only UK retailer to report dire sales and subsequently a gloomy outlook amid ' tough trading conditions'.
On 2 January, Debenhams chief financial officer Simon Herrick resigned only days after the retailer revealed that Christmas trading profits were disappointing.