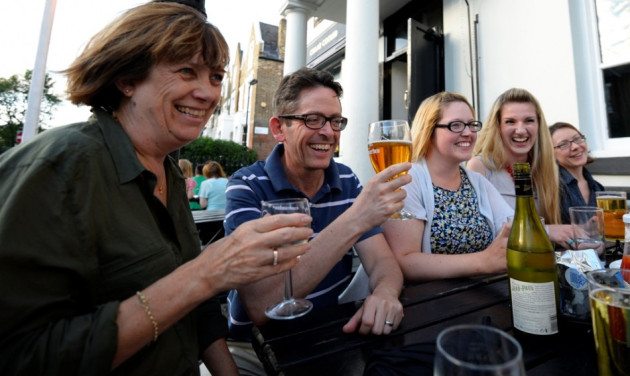 Activity in Britain's service sector grew at its fastest pace since 2007 in the current quarter with optimism rising to a 15-year high, according to a private survey.
Lobbying group, the Confederation of British Industry (CBI), said in its quarterly service sector survey that volumes in both business services and consumer services experienced growth during the quarter. The survey of 161 companies was conducted between 26 July and 14 August.
The CBI data indicates that the economy is on path to another quarter of strong growth. In the second quarter, the country recorded a growth rate of 0.7% on the back of better contribution from the services sector that constitutes more than 60% of the UK gross domestic product.
In the business and professional services sector, which includes accountancy, legal, and marketing firms, business volumes rose at the fastest pace since November 2007.
Profitability in the sector grew at the fastest rate since February 2008, according to the survey.
In the consumer services sector which includes hotels, bars, restaurants and the travel and leisure industries, business volumes rose the highest since August 2007.
The sector experienced growth in business confidence for the fourth consecutive quarter, while its profitability declined at the sharpest pace since February 2012 due to inadequate price growth.
"We've seen a further build-up of momentum in the service sector this quarter, with business and professional services firms in particular seeing a turnaround in their fortunes," CBI director of economics Stephen Gifford said in a statement.
"Confidence has risen strongly across the board, and the outlook is positive in the short-term. But consumer services firms are a bit more worried about the longer-term, and have scaled back their investment and expansion plans."
Outlook
The survey also projects a strong quarter ahead, with both business services and consumer services sectors expecting the fastest growth in value and volume since 2007.
Business services firms expect a growth in profitability and headcount and they have the strongest expansion plans since February 2006. Meanwhile, consumer services firms project a decline in both profitability and headcount and they remain cautious about further investment and expansion plans.
"Conditions remain tricky as households grapple with the prolonged squeeze on real incomes and business confidence remains vulnerable to any adverse developments in the global economy. But, all being well, business should continue to pick up through this year and into next," Gifford added.
Separately, the Markit/CIPS UK Services purchasing managers' index for July showed that activity in the services sector rose at the fastest rate since late 2006.