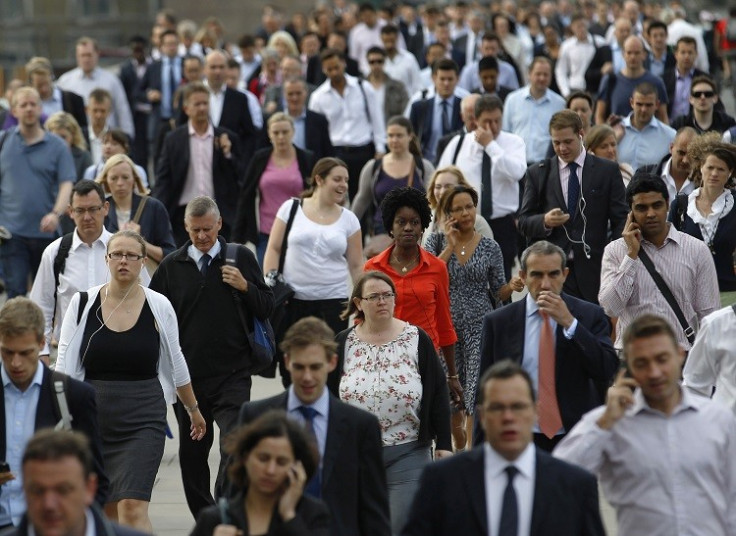 The UK industry sector grew slightly more than expected in March but the quarterly output was the weakest in over two years, a survey released on Tuesday (5 April) by Markit Economics showed.
The business activity index rose to 53.7 in March, from February's 35-month low of 52.7 and slightly above expectations for a 53.5 reading but remained below its long-run average of 55.2 and was also lower than the 54.0 average recorded in the first quarter of this year. The figure itself was also the lowest of any quarter since the corresponding period in 2013.
The latest data suggested that growth will remain subdued moving into the second quarter of the year, Markit said, adding the volume of incoming new business increased in March but at the weakest rate since January 2013, the first month of the current growth sequence.
Meanwhile, growth of outstanding business at UK service providers held steady last month following January's decline but the rate of growth remained modest. Elsewhere, the rate of job creation was solid overall, but remained weaker than the trend shown over the current 39-month sequence of growth, while input price inflation remained below the long-run survey average and prices charged by service providers rose at the fastest rate in over two years.
Analysts suggested growth in the UK economy could remain subdued for the foreseeable future, as the uncertainty surrounding Britain's role in the European Union ahead of the referendum dampens the mood.
"With the latest opinion polls suggesting the referendum will be close, sentiment likely will weaken further over the coming months," said Samuel Tombs, chief UK economist at Pantheon Macroeconomics. "Moreover, we expect the economic recovery will remain sub-par throughout 2016 as the fiscal squeeze intensifies and growth in households' real incomes fades, amid rising inflation and fading employment growth."