UK Shop Prices Drop For Second Straight Month on Non-Food Deflation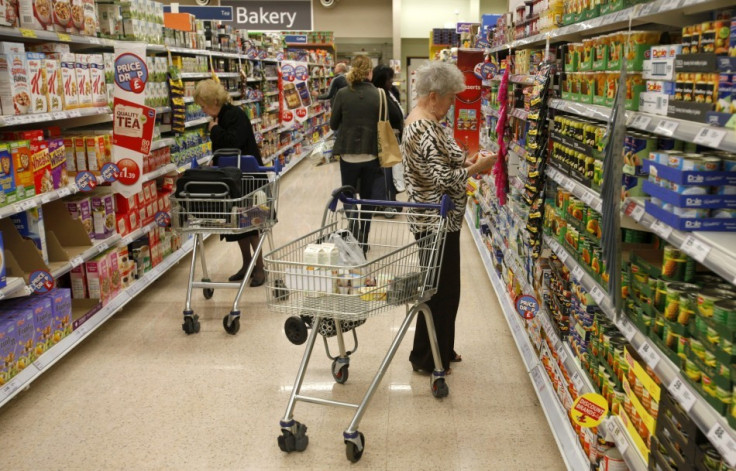 Average prices across the UK stores declined at the fastest pace since February 2007 as non-food retailers lowered prices to increase their summer sales and shift stock.
The shop price index compiled by the British Retail Consortium (BRC) and Nielson revealed an annual deflation in shop prices for the second consecutive month in June.
Shop prices fell by 0.2%, from a 0.1% drop in May.
Non-food prices decreased by 1.9% annually in June, compared to a 1.5% drop in May. Meanwhile, food inflation increased to 2.7% in June from 2.4% in May.
"The deflation is driven entirely by non-food, a reflection that the summer sales are well underway as retailers battle it out to shift stock and compete for customer spending," Helen Dickinson, BRC director general, said in a statement.
"The volatile weather also had a part to play in pushing down non-food prices. It's telling that the categories which saw some of the deepest discounting - clothing, footwear, furniture and DIY - were those whose sales were hit the hardest during the lingering cold snap."
Dickinson attributed the marginal rise in food inflation to slight increases in ambient and fresh food prices, but she expects it to remain fairly stable over the medium term.
High street retailers are taking advantage of the improved consumer confidence in the country and are planning their promotional activities accordingly.
On 28 June, a measure by GfK NOP found that consumer confidence in the UK rose to its highest level in more than two years in June as Britons were more willing to pay for big-ticket items due to their improved perception about the economy. A measure of whether now is the right time to make major purchases surged 5 points to minus 20.
"With the recent consumer confidence figures indicating an increased willingness to make major purchases, now is a good time to buy big-ticket items at the best possible price," Dickinson noted.
Mike Watkins, head of retailer and business Insight at Nielsen, warned the data showed underlying demand from consumers "remains weak". Consumers' purchasing power is still being hurt by low earnings growth and inflation.
"After a three-year low point in shop price inflation and a slight recovery in volume growth in the last six months, and with promotion spend plateauing, some seasonal cost price increases are again filtering through to the shelf. If this trend continues, it will set the shoppers' agenda for the next six months and food retailers may need to focus on simple price cuts as well as multi-buys in order to drive footfall and spend," Watkins said.
© Copyright IBTimes 2023. All rights reserved.