Just 48 hours removed from the BBC Sport Personality of the Year award show; the greatest celebration of sporting excellence, UK Sport truly extinguished the feel-good affect from London 2012 with a funding announcement which combines a ruthless ambition for success with a series of uncompromising decisions.
Funds are awarded on the basis of the medal expectations set for the previous Olympics, during which Great Britain fielded a competitor in every sport, coupled with participation targets and medal prospects for the next Games.
As a result, four sports saw their funding removed from the cycle while sports such as Boxing, which claimed five medals in London including three gold, and Water Polo will benefit from the record £347m investment for Olympic paralympic athletes, along with Taekwondo, Gymnastics and Equestrian.
Among the sports which have retained funding but have suffered a loss are Archery, Badminton, Judo, Volleyball and Swimming, the source of Team GB's greatest underachievement but seemingly still an avenue of future success.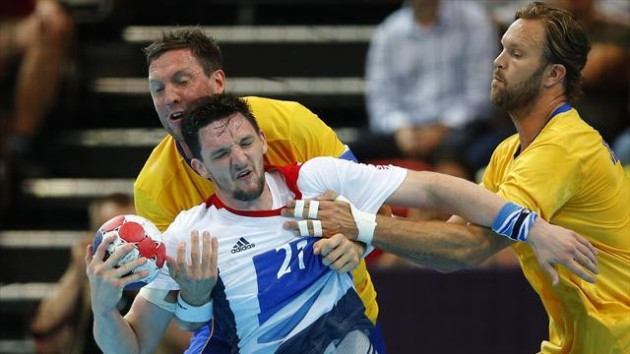 Following a summer where GB athletes were on a crest of a wave, the announcement is a thump back to earth that has left the four sports whose funding has been cut completely; Basketball, Handball, Table Tennis and Wrestling, demoralised and angry.
Chris McDermott, a member of the British men's handball team said: "It feels we've been misled and cheated.
"I think the whole tag and mantra of the Games was 'legacy', and handball has shown we're capable of producing a legacy. In England, participation in the sport has quadrupled since the Olympic Games. If you take away the elite end, what do these kids have to aspire towards?
"The level of the sport will never improve unless the elite end is funded. I'm 100% dedicated. I'm going to continue to play the sport and I'm going to continue trying to improve not only my own level but the level of the sport in the UK, but they're just making it so much harder for us."
British Basketball's performance chairman Roger Moreland added: "Having been funded to the tune of £8.5m in the lead-up to the London Olympics because of the sport's medal potential for the future, this is a devastating decision and is a waste of that investment," he said.
"It doesn't seem much of a legacy from 2012 to dash the hopes and aspirations of a sport whose heartland is founded in Britain's inner-cities."
You can't help but feel their pain. Instead of London 2012 working as a jaunt in major competition for each respective GB squad, the summer was expected to be the stepping stone to greater things. Handball has enjoyed a rapid increase in participation with additional Sport England funding expected to spark an 86% increase in clubs across the country. Those expectations might be tempered with no investment in an Olympic legacy.
However, the reality is with significant public money being invested into Britain's elite athletes, and demand for success following London 2012 is greater than ever before. Instead of romanticising the road to Rio 2016, UK Sport have made important, harsh decisions without sentimentality of sports which while they brought character to a home Games, are unlikely to produce medals.
Liz Nicholl, UK Sport chief executive said: "To ensure a high performance legacy from London 2012, whereby we can aspire to replicate the inspirational performances in London in four years' time in Rio, UK Sport's priority for this investment was to get the right resources, to the right athletes, for the right reasons."
The announcement was never going to be about extending the feel good factor of 2012, it was about laying the foundations for another successful Olympics in four years' time. UK Sport will make no apologies for their lack of compassion, and so they shouldn't.