UK unemployment remains at record low but wages grow less than expected
Unemployment rate remains at 11-year low in three months to December, while number of people in work is 302,000 higher than 12 months earlier.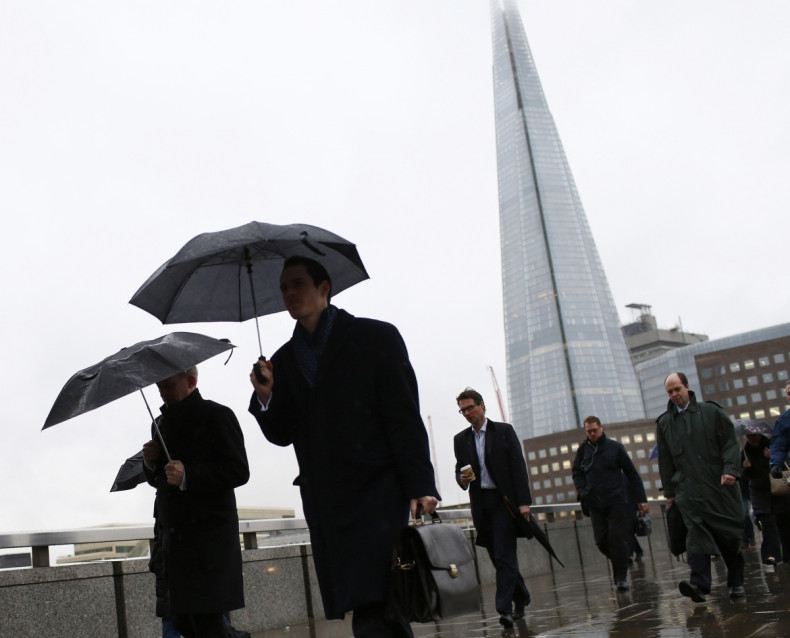 The UK labour market was in good health at the end of last year, as the unemployment rate remained at an 11-year low in the three months to December, but basic wages grew less than expected, figures released on Wednesday (15 February) showed.
According to the Office for National Statistics (ONS), the unemployment rate in the final quarter of 2016 stood at 4.8%, in line with expectations and unchanged from the 11-year low recorded in the previous quarter.
The number of employed workers rose after two consecutive monthly decline, climbing by 37,000 to 31.84 million in the quarter to December. The figure, was 302,000 higher than in the corresponding period last year and above analysts' expectations for a 22,000 gain.
The number of unemployed people in Britain stood at 1.60 million, 7,000 fewer than in the quarter through to September 2016 and 97,000 fewer than for a year earlier.
There was slightly more negative news on the wages front, as basic salaries grew 2.6% in the three months to December, down from a 2.7% gain in the previous month and falling short of forecast for an unchanged reading.
Meanwhile, the number of people claiming unemployment benefit fell by 42,400 in December, compared with analysts' forecast for a 5,000 increase.
"The claimant count figure is often viewed as an early warning signal of a potential economic downturn, so this surprise fall is very good news," said Ben Brettell, senior economist at Hargreaves Lansdown.
"This is yet more evidence that the labour market and the wider economy have fared better than expected since June's referendum. Until it becomes clearer exactly how and when we might leave the European Union, it appears to be business as usual for the UK's firms and employees."
A separate report released on Tuesday, showed inflation in Britain increased at the fastest pace in over two-and-a-half-years in January, although slightly less than analysts had expected, as the cost of fuel and food increased markedly.
The rate of inflation rose 1.8% year-on-year in January, up from the 1.6% reading recorded in December and higher than the 1.9% figure analysts forecast.
"With wage growth relatively subdued and consumer price inflation now up to 1.8% and set to rise further towards 3% by the end of 2017, the healthy real earnings growth we saw in 2015 and most of 2016 could soon be a thing of the past," said John Hawksworth, chief economist at PwC.
"This is likely to take the edge off consumer spending growth later this year and into 2018, which has been the main source of resilience in the UK economy since the Brexit vote."