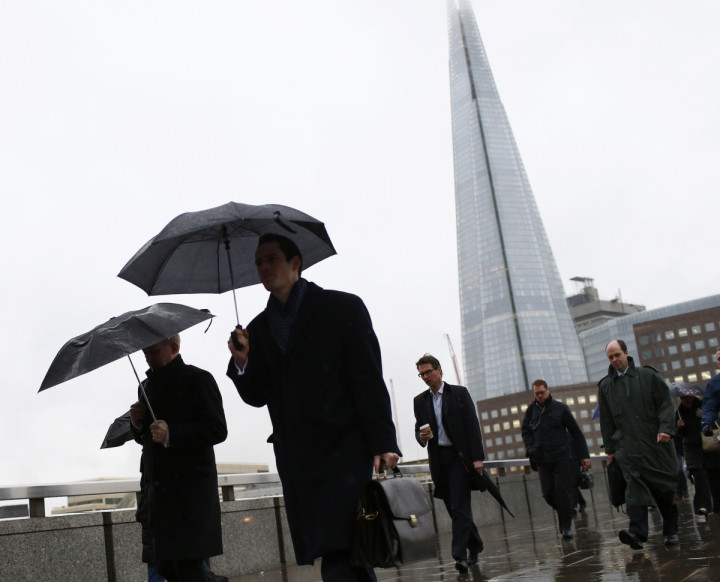 The pay growth of Britain's workers was unchanged in the second quarter and remains well under pre-recession levels, a new study shows.
Median pay growth in the UK was just 2% in the April to June period, unchanged from the rate in the previous quarter, the Press Association news agency said, citing research from pay analysts XpertHR.
Half of the more than 300 pay settlements, covering around 2.5 million workers, saw increases between 1.5% and 2.5%, while one in six saw growth of over 3%.
Pay growth in the public sector was below the national average rate at 1.5%.
"The going rate for pay awards across the economy is firmly stuck at 2%," Sheila Atwood of Xpert HR was quoted as saying.
"However, with the chancellor announcing that pay awards in the public sector will be restricted to 1% for a further four years from 2016-17, the divide between the value of increases in the public and private sectors is likely to prevail for many years to come," Atwood added.
Frances O'Grady, general secretary at Trades Union Congress, warned against additional cuts in the public sector, saying they could further dampen pay growth.
"The chancellor's economic plan hasn't delivered the gains that will get us back to better pay increases," he said.
"We need a stronger recovery, with higher productivity and more decent jobs.
"But with signs of the economy slowing, major cuts to public services could further weaken growth and reduce the chance of pay rises improving," O'Grady stressed.