The possibility of a hike in the Bank of England's (BoE) interest rate is looming, despite a recent unanimous vote against an increase by the nine members of the Monetary Policy Committee.
Minutes of the committee's meeting on 9 July showed that all members voted to keep the interest rate level, including its most hawkish members Martin Weale and Ian McCafferty, who have voted in favour of a rate hike in the past.
The vote came only three days after Greece voted 'no' to a possible bailout deal with its creditors and economic uncertainty was expected to follow. Now, economists expect a rate hike is more likely after BoE governor Mark Carney hinted at an increase of the rate in a speech at the Lincoln Cathedral on 16 July.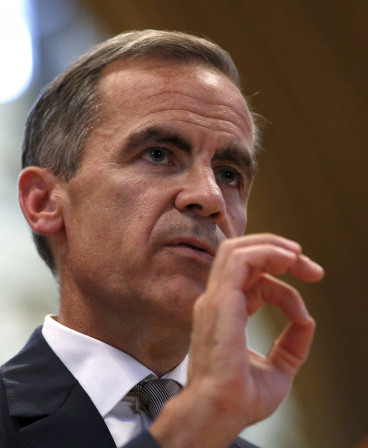 He said: "In the current circumstances there is no need to wait to raise rates because of a risk management approach and run the risk of inflation overshooting target."
"It would not seem unreasonable to me to expect that once normalisation begins, interest rate increases would proceed slowly and rise to a level in the medium term that is perhaps about half as high as historical averages," Carney added.
Although economists ahead of the July meeting were certain the rate would not be increased until 2016, now that economic activity is picking up, the MPC members are more likely to consider a hike, despite low inflation and a slow growth in GDP.
The Institute of Directors has urged the Bank to hike the rate, which has been at 0.5% since 2009, arguing that it was set at a record-low during economic recovery.
James Sproule, the Institute's chief economist, stated: "With the UK leading the G7 in terms of growth, and unemployment low and wages rising at their fastest rate since before the crash, our economy is well-placed to start bringing interest rates back to a more normal level."
"Inflation may be hovering around zero, but for monetary policy to be effective, interest rates need to be at a level where they can, if needed, stimulate the economy. The longer interest rates languish at a historic low, the harder it will be for Mark Carney to raise them 'slowly and gradually'. The earlier the process of normalising rates starts, the smoother the course will be."
However, senior UK economist at Capital Economics Samuel Tombs said that he still expects the interest rate to remain at 0.5% until the end of 2015.
He said: "Undeniably, the probability of a 2015 rate rise has grown over the last month. But on balance, we still think that inflationary pressures will be too weak for a majority to vote to hike rates this year."