UK water companies apologise for spilling sewage into rivers, pledge £10bn investment
A House of Commons Committee report also that water companies have been dumping untreated or partially treated sewage in rivers on a regular basis.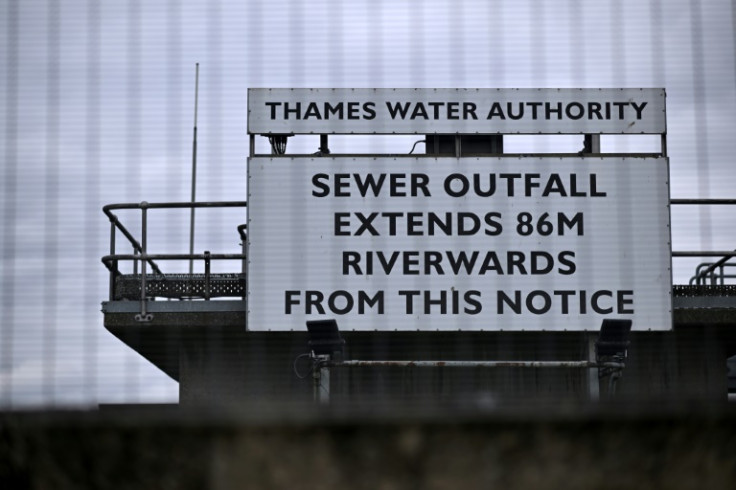 The public criticism and outrage over sewage spills in the UK's water bodies have forced water companies to pledge £10 billion to reduce sewage spills in Britain's seas and rivers.
The firms in question have issued the apology to quell public anger and fix their reputations. The development comes after a report by the Environment Agency revealed the extent and frequency of sewage spillage in country's water bodies.
The EA said that there were a total of 301,091 sewage spills in 2022, which essentially implies that on a daily basis, 824 spill incidents took place last year.
The Environment Agency found that as many as nine water and sewerage companies in England had failed to perform. The agency assessed nine such companies for the year 2021 and found that their performance had fallen to its lowest level.
The report found that these firms continued to allow sewage to be discharged into water bodies in the UK. Southern Water and South West Water received just one-star ratings, while Anglian, Thames, Wessex, and Yorkshire were rated only two stars for their dismal performance.
The agency had called for their chief executives and board members to be jailed and noted that the fines being handed down by the courts have not been able to deter these firms from taking the environment for granted.
A House of Commons Committee report also found that water companies have been dumping untreated or partially treated sewage in rivers on a regular basis.
Recently, water company South West Water was slapped with a £2.15 million fine for dumping sewage into water bodies in Devon and Cornwall counties. The incidents reportedly took place at sewage treatment works and pumping stations at Crediton and Kilmington in Devon and Lostwithiel, Torpoint, and Watergate Bay in Cornwall.
What are these firms saying now?
Industry body Water UK has claimed that the firms will invest the allocated amount over the next 10 years, which will reduce overflows by up to 140,000 per year by 2030. Water UK represents 25 companies across the UK.
"The message from the water and sewage industry today is clear – we are sorry," said Ruth Kelly, chair of Water UK. "More should have been done to address the issue of spillages sooner and the public is right to be upset about the current quality of our rivers and beaches," she added.
"We have listened and have an unprecedented plan to start to put it right. This problem cannot be fixed overnight, but we are determined to do everything we can to transform our rivers and seas in the way we all want to see."
The detailed plan will be revealed this summer as the companies work to fix their sewer networks. It also needs to be noted that eventually, the water companies will recoup the costs from customers by increasing water bills, according to a report in The Guardian.
Meanwhile, Yorkshire Water, in an apology letter, said that it will spend £180 million for reducing discharges from storm overflows over the next two years.
Last week, the CEOs of Yorkshire Water and Thames Water and the owner of South West Water were forced to decline their bonuses following outrage over the companies' dumping of sewage in the country's rivers. The intense public outrage and political scrutiny have finally forced other water companies to take action in the matter.
The UK's privatised water and sewage companies were raking in money while putting people's health at risk. According to a report by the Financial Times, the aforementioned firms paid £1.4 billion in dividends in 2022, up from £540 million the previous year. It now remains to be seen if they really do manage to get their act together without putting an additional burden on consumers.
© Copyright IBTimes 2023. All rights reserved.