Hurricane-force winds whipped across the Cairngorm area of Scotland on Thursday, as police warned people to avoid travelling to central and northern Scotland as the wind continues to cause havoc.
Further disruptions occurred across Scotland and northern England as gusts reached up to 165 mph (264 km/h) in some regions.
It is believed to be Britain's worst storm since January 2007, when 100 mph (161 km/h) gales hit Wales and England and killed nine people.
These current winds are stronger than the ones that occurred during Hurricane Katrina the devastated New Orleans in September 2005.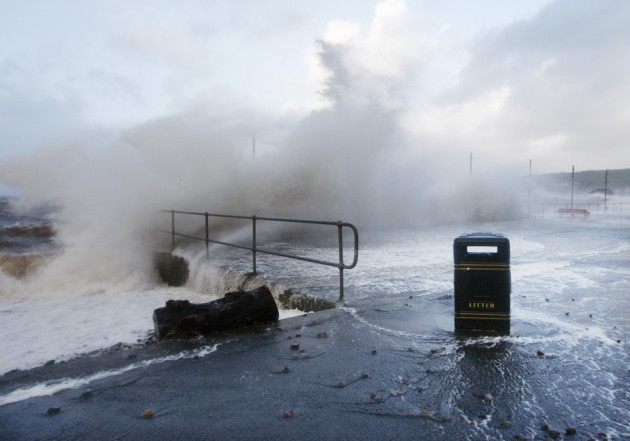 The force of the wind overturned a school bus on the A737 in Dalry, western Scotland. Luckily, only the driver was on board and escaped with minor injuries, according to reports.
Officials closed many roads across Scotland Wednesday; other roads are delayed because of flooding and surface water.
All schools in Glasgow closed on Wednesday, as well a majority of museums, libraries and other facilities open to the public.
Schools in East Ayrshire, East Renfrewshire, Inverclyde, North Lanarkshire, South Ayrshire, South Lanarkshire and West Dunbartonshire closed Wednesday.
Photos emerged Wednesday that showed the strong winds caused the River Clyde in Glasgow to overflow and break its bank.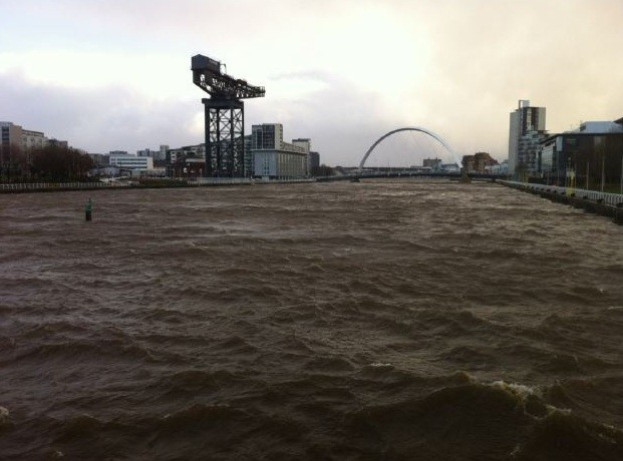 The conditions were so severe that train operator East Coast advised people not to travel north of Edinburgh. ScotRail earlier placed a 50 mph speed limit on all its trains in case of fallen trees or damage to the overhead power lines.
Many homes in the Scottish Western Isles were without electricity Wednesday because of the gales, according to energy company Scottish Hydro.
The Met Office said that they expect the winds to ease off during Thursday Evening across all of Scotland and northern parts of England.
The Department of Health extended its first big freeze weather warning until Saturday night as temperatures look set to drop to -5C.
The highest wind speed ever recorded in Britain is 173mph at the Cairngorms on March 20, 1986.