Winter looks set to be wet, windy and then freezing cold, with about a one-in-five chance of a white Christmas, forecasters have said.
Many parts of the UK are set to receive the first bout of bad weather over the next week, with winds from Russia dubbed the "Beast from the East" expected to bring freezing temperatures and heavy rain. Flood warnings are currently in place across the South West and South Wales.
The Met Office said: "A positive North Atlantic Oscillation means precipitation is more likely to be above average. Spells of wet and windy weather may be more frequent than is typical."
Forecaster Calum MacColl told the Mirror: "A succession of fronts will come in due to an Atlantic-dominated westerly flow. Conditions can be bad with these heavy rain events and there may well be local impacts to travel.
"There could be localised flooding and high rivers in areas with ground saturated from heavy rain, such as south Wales and south-west Scotland.
"Blustery, heavy showers follow with a risk of thunder, before more wet, windy weather countrywide on Thursday and 40-50mph gusts, perhaps 60mph in the south-west, and strong winds as the front pushes north."
The Met Office said that while their winter outlook suggests a stormy start and cold January, their prediction is not necessarily an exact forecast.
A post on its News Blog explained: "As we've discussed previously, the outlook is not like a normal weather forecast. It's an experimental and complex outlook based on probabilities which is designed specifically for those who plan ahead for various contingencies based on possible likelihoods.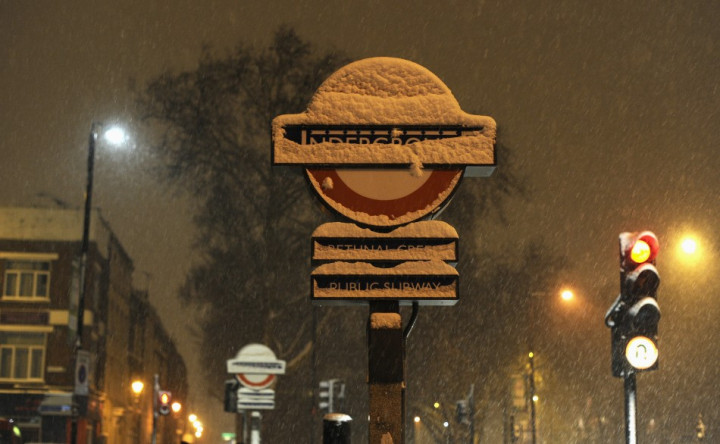 "It assesses the likelihood of five different scenarios for both temperature and rainfall for the whole of the UK for the whole three months, based on the most probable prevailing weather patterns."
It said their outlook is not necessarily useful for members of the public wanted to know when to plan outdoor events, adding that the unsettled conditions expected over the next few weeks are "fairly normal" for the time of year.
Looking ahead to December, some reports say temperatures could plummet to as low as -10C.
The Weather Outlook said current models suggest colder weather will increase over December and through the Christmas period. Currently, TWO estimates a 22% chance of snow at Christmas for areas north of Yorkshire and 17% for those below.
UK Weather Forecast said average temperatures over the next three months will be between 0.5C and 1C below average. "There are some distinct signs and signals that the forth coming winter will be a potential opposite to that of what was experienced during last winter. There are a lot of factors that point towards the coming winter producing far less stormy conditions and more in the way of 'blocking patterns'.
"These blocking patterns are what are often required through the winter to bring cold weather to the UK and at the moment a colder and drier than average winter is preferred."
However, the Met Office noted trying to predict winter weather is inherently difficult and no scenario is set in stone: "It's a bit like the science-equivalent of factoring the odds on a horse race and like any horse race, it's always possible the favourite won't win."