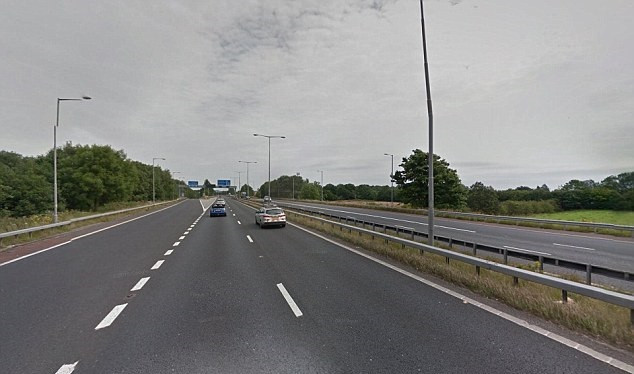 A 22-year-old woman was seriously injured after she jumped from a moving car into the path of a lorry on a motorway today (27 November). The woman, from Wiltshire, was sitting in the passenger seat of a Fiat Punto in the middle lane of the westbound M55, when she threw herself out of the vehicle into the path of a DAF lorry.
She was taken to Royal Preston hospital where she is in a serious condition. Her injuries are not believed to be life threatening. Police said it was not immediately clear why the woman, who was travelling with friends, threw herself out of the vehicle.
A police spokesman told Sky News she suffered multiple fractures. "This incident has left a woman with serious injuries and we would appeal to anyone who may have witnessed what happened and has not yet spoken to us to get in touch as soon as possible," Sgt Malcolm Bell from the Road Policing Unit said.
The motorway was closed for five hours between junctions one and three following the incident Sky News reports.
Police say they will be interviewing the woman and the driver in due course to establish the circumstances of the incident.
Anyone with information is asked to contact police on 101 quoting log 23 of 27 November.