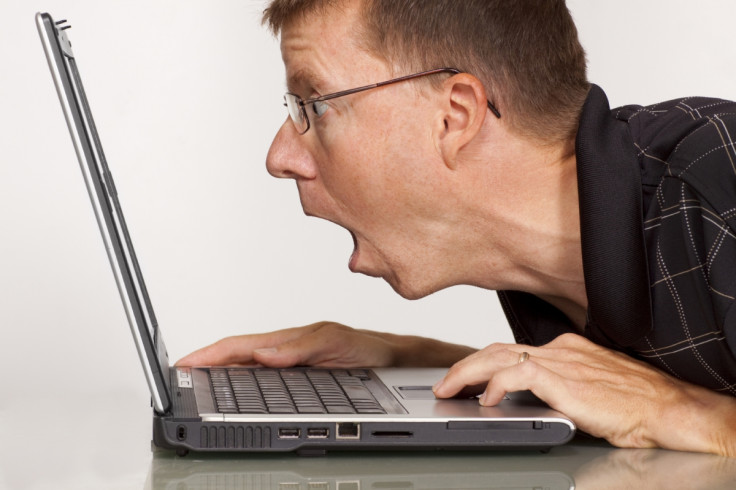 A new survey has revealed which UK areas are suffering the most when it comes to poor broadband speeds. The research from by communications watchdog Which? highlights not only the worst offenders when it comes to average download speeds, but also the best regions for high-speed internet across Britain.
Based on data collected from 719,000 "Speed Checker" tests collected from January to March this year, the results present a particularly bleak picture for Scottish netizens, with Orkney Islands, Shetland Islands and Highland local authority areas rounding out the bottom of the table.
Of those it was Orkney Islands which landed the wooden spoon, recording an average download speed of just 6.3mbps, with Shetland (8.4mbps) and Highland (8.8mbps) edging just ahead, but still falling well short of expectation.
The Scottish trio join eight other areas in failing to meet the 10mbps minimum recommended speed for families outlined under the UK Government's Universal Service Obligation for broadband. The shamed regions are Ryedale, Purbeck, Na h-Eileanan Siar, Powys, West Devon, Eden, Rother, and Sterling.
At the other end of the table, West Midlands' Tamworth took home the trophy for super-fast broadband speeds, boasting a whopping 30.4mbps average. Reading (30mbps), Adur (29.2mbps) and Enfield (29.1mbps) took the remaining top spots.
"Far too many households across the UK are suffering from slow broadband speeds, which can stop you being able to carry out essential daily tasks," said Which? managing director of home services, Alex Neill.
"We are encouraging everyone with broadband to use our speed checker so people can see if they are getting the speeds that they've been promised by their provider and find out how to complain if their speed is too slow."
"This will also help to further highlight where problem areas are across the UK, putting pressure on government and providers to help everyone get a good broadband connection."
For London, Southwark also failed to shine in the tests, registering last among the capital's boroughs with a lowly average of 10.4mbps. Westminister (12.9mbps), Lambeth (13.2mbps), City of London (13.4mbps) and Hackney (16mbps) also failed to cover themselves in glory.
Below are the full top and bottom tables for the Which? survey:
UK's worst broadband areas by average download speeds (mbps)
| | | |
| --- | --- | --- |
| Orkney Islands | Scotland | 6.3 |
| Shetland Islands | Scotland | 8.4 |
| Highland | Scotland | 8.8 |
| Ryedale | Yorkshire and the Humber | 9 |
| Purbeck | South West | 9 |
| Na h-Eileanan Siar | Scotland | 9.1 |
| Powys | Wales | 9.4 |
| West Devon | South West | 9.5 |
| Eden | North West | 9.5 |
| Rother | South East | 9.5 |
| Stirling | Scotland | 9.8 |
| Monmouthshire | Wales | 10 |
| Isle of Anglesey | Wales | 10.1 |
| Southwark | London | 10.4 |
| Suffolk Coastal | East | 10.5 |
| Allerdale | North West | 10.7 |
| Breckland | East | 10.8 |
| Maldon | East | 10.8 |
| West Somerset | South West | 10.9 |
| Kingston upon Hull, City of | Yorkshire and The Humber | 10.9 |
UK's best broadband areas by average download speeds (mbps):
| | | |
| --- | --- | --- |
| Tamworth | West Midlands | 30.4 |
| Reading | South East | 30 |
| Adur | South East | 29.2 |
| Enfield | London | 29.1 |
| Dundee City | Scotland | 28.7 |
| Luton | East | 27.6 |
| North East Lincolnshire | Yorkshire and The Humber | 27.4 |
| Merton | London | 26.9 |
| Elmbridge | South East | 26.8 |
| Broxbourne | East | 26.7 |
| Rushmoor | South East | 26.4 |
| Three Rivers | East | 26.4 |
| Nuneaton and Bedworth | West Midlands | 26.1 |
| Middlesbrough | North East | 26 |
| Harlow | East | 25.9 |
| Halton | North West | 25.5 |
| Stevenage | East | 25.5 |
| Blaenau Gwent | Wales | 25.4 |
| Brighton and Hove | South East | 25.3 |
| Kingston upon Thames | London | 25.1 |