Actress Uma Thurman has been accused of having "serious mental health" issues and mixing medication with alcohol by ex-husband Arpad Busson, as the pair's custody battle over daughter Luna turns ugly.
The hearing at Manhattan Supreme Crown Court on Friday (13 January), opened with court psychologist Sara Weiss declaring that the "toxic relationship" between Thurman and Busson means they should not be in the same room together with their child.
Weiss confirmed under cross-examination that Thurman, 46, has "some attention-deficit/hyperactivity disorder" and "a mild learning disability" but no "personality disorder".
The Oscar-nominated actress is currently taking triazolam, Wellbutrin and Klonopin to help deal with bouts of anxiety and depression, claimed Busson's lawyer Peter Bronstein.
The legal team also suggested that Thurman had mixed alcohol with medication, reported The Daily Mail. However this line of questioning was quickly shut down by Thurman's defence team.
French financier Busson, 53, who currently runs Gottex Fund Management Holdings, a Swiss investment company, began dating Thurman is 2007.
An engagement soon followed, only for the wedding to be called off in 2009.
However, the couple reconciled, and in 2012, Thurman gave birth to Luna, who has been subject to a custody battle ever since their final split in 2014.
The businessman has since pushed for visitation rights, filing a lawsuit demanding the power to make the key decisions surrounding his four-year-old daughter.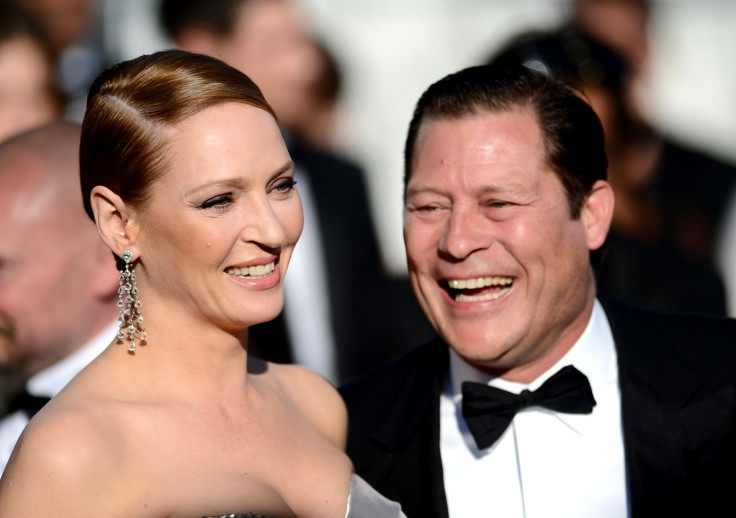 This legal challenge contravenes an alleged settlement made by the couple, including a three-year parenting strategy, in September 2015.
Busson, who now finds it difficult to travel to New York due to a lung infection, has requested 10 days a month with Luna, including school vacations.
However, Weiss contested this, citing that Luna's developed separation anxiety makes any stay beyond seven days detrimental to her health.
Weiss also raised doubts over the father's parenting commitment, stating, "Busson's visits are focused on his needs rather than his daughter's."
The tycoon is said to have attended a football game in London instead of spending time with his daughter, who he left in the care of his former partner Elle MacPherson.
However, the fight has even extended to Luna's education.
Bronstein claims that his client found the children at St Ann's private nursery in Brooklyn Heights looking "dirty depressed and dishevelled" when he visited.
The trial is set to continue, with the judge reprimanding the couple over their behaviour.
"Reasonable people work these things out," said Justice Cooper.