While several events have actually been in progress for the last 48 hours or so, the 23rd edition of the Winter Olympic Games officially got underway on Friday (9 February) with an opening ceremony in the host city of Pyeongchang that was a vibrant and often mesmerising concoction of colour, culture and emotion.
Here are five things you may have missed if you did not watch the dazzling event as it unfolded...
Korea under a unified flag
In a truly historic moment and rare show of unity that came after the first round of high-level talks between the two countries since 2015, athletes from South and North Korea, who are technically still at war after the 1950-53 conflict was ended by a truce, marched together under the Korean unification flag that was jointly-lofted by bobsledder Won Yun-jong and female hockey player Hwang Chung-gum.
The latter will form part of a unified women's ice hockey team in Pyeongchang, with the North sending a total of 22 athletes to compete across five different sports.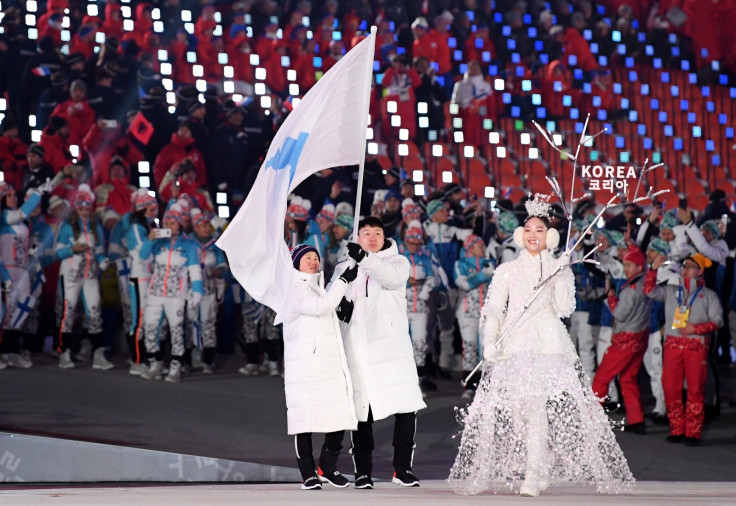 No Russian flag but 169 athletes still set to compete
47 Russian athletes and coaches saw a last-minute appeal against a ban from proceedings rejected by the Court of Arbitration for Sport (Cas) and the 169 "neutrals" that have been cleared to compete will do so under the moniker of Olympic Athletes from Russia (OAR).
They walked into Pyeongchang's temporary 35,000-seater Olympic Stadium behind the five-ringed Olympic flag that was carried by a volunteer and will don rather dour neutral uniforms that feature no Russian flags, badges or emblems.
Any medals won by the OAR athletes will be greeted by the Olympic anthem rather than the familiar "Gimn Rossiiskoi Federatsii".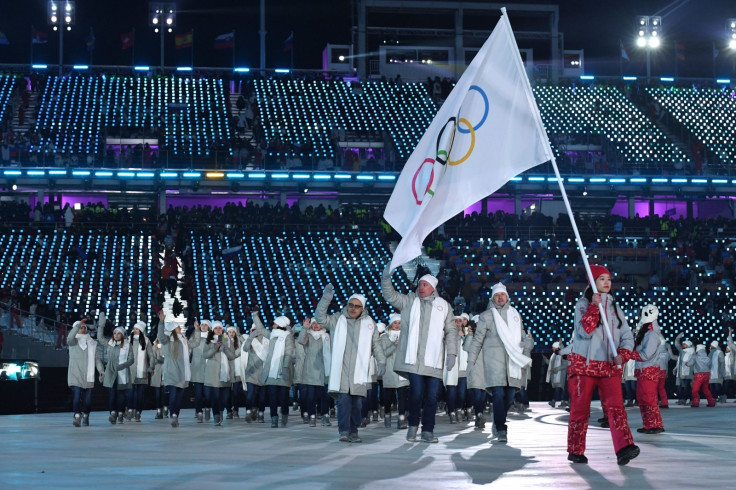 Tonga's oiled-up flag-bearer
On a lighter note, Tongan taekwondo athlete Pita Taufatofua became a viral sensation at the opening ceremony of the 2016 Summer Olympic Games in Rio de Janeiro when he walked into the Maracana with his bare chest oiled and wearing only a traditional mat - a ta'ovala - around his waist.
The 34-year-old eventually bid a swift farewell to Brazil as he lost his first-round match, but later announced his intention to retrain as a cross-country skier and qualified for the Winter Games on the last possible day in Iceland in January.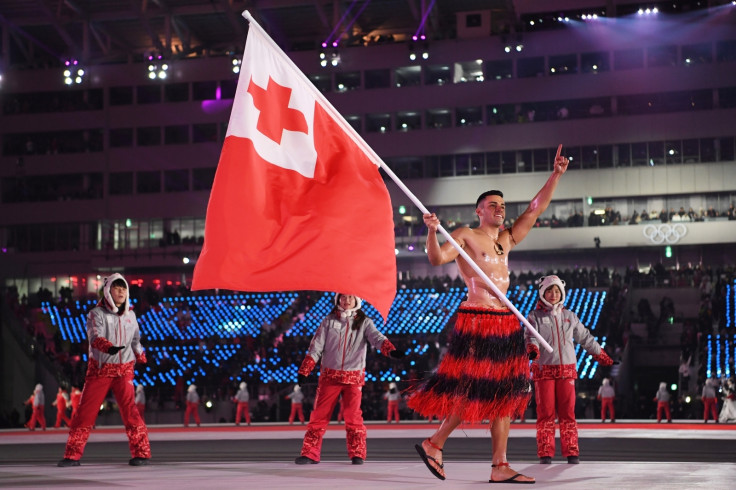 Tonga's sole representative in Pyeongchang and only its second-ever at the Winter Olympics, Taufatofua resisted the urge to throw on some more clothes this time around - despite the plummeting temperatures on the Peninsula.
Akwasi Frimpong's dance moves
Frimpong is Ghana's only athlete in Pyeongchang and the first ever to compete in the skeleton. A talented former sprinter who moved to the Netherlands at the age of eight, he was a Dutch reserve in Sochi four years ago.
Frimpong's difficult journey to this point - which includes not being able to compete for his adopted country on the track as a youngster due to the secret that he had actually entered the country illegally - is a remarkable one and his delight at making it to South Korea was clear for all to see.
His dance moves were none too shabby, either.