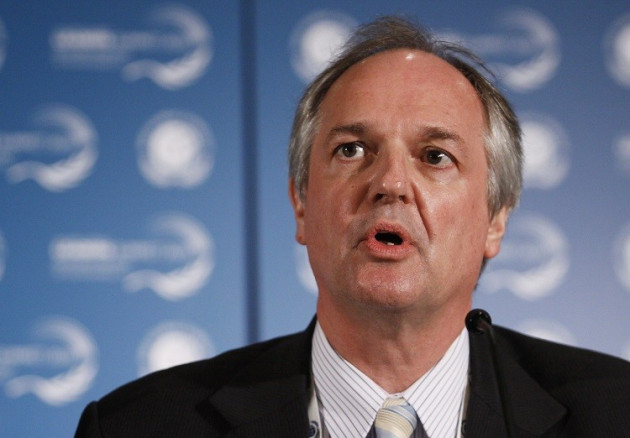 Unilever, the consumer goods conglomerate that counts Ben & Jerry's and Lynx among its portfolio of brands, said turnover dropped in the third quarter and its Western markets have not yet improved despite the purported emergence of an economic recovery.
Consumers have been hammered since the financial crisis as volatile commodity prices pushed up the cost of living and incomes tumbled in real terms. While a broader recovery in output may be afoot, household finances are still struggling to balance rising prices with falling incomes.
Turnover at Unilever fell 6.5% to €12.5bn (£10.65bn, €17.23bn) in the third quarter after negative currency impacts and slowing growth in emerging markets. Turnover dropped in all three of Unilever's regions, which include Asia, The Americas and Europe.
"Emerging markets continue to be the main driver of our growth and, despite the current slow-down, they remain a significant growth opportunity which the company is well-placed to capitalise on," said Paul Polman, Unilever chief executive.
"We have not yet seen an improvement in market conditions in North America or Europe."
Underlying sales lifted 3.2% across the third quarter, the company said.
In North America, Unilever withdrew some of its low-margin ice cream brands, denting turnover. Moreover, good ice cream sales off the back of a hot summer in northern Europe were offset by weak performance in southern Europe.
Unilever highlighted Italy in particular, its biggest ice cream market in Europe, as having weighed on sales growth in the food sub-sector of its business.
"This is a soft quarter without a shadow of a doubt," Unilever Chief Financial Officer Jean Marc Huet told Reuters.
Unilever's share price was little changed off the back of its Q3 report.
The UK economy is indicative of wider troubles for consumers across the globe. While GDP growth has accelerated from quarter to quarter in 2013, household incomes are still in real terms decline as price inflation outpaces pay rises.