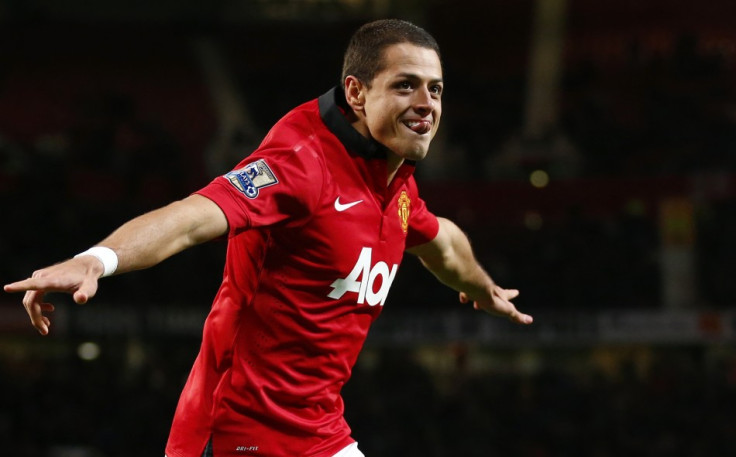 Manchester United striker Javier Hernandez has moved to clarify comments in which he appeared to criticise Robin van Persie on Instagram after the Dutchman slammed team-mates following the 2-0 Champions League defeat to Olympiakos.
Van Persie blamed United team-mates for his limited impact in Athens and Hernandez's social media post with the message: "Without your teammates you can't be somebody in football, always be thankful," was interpreted as a dig at his strike partner.
But Hernandez has reacted angrily to such media reports and the United forward claims his comments have been taken out of context.
The Mexican international said on Twitter: "Why do the press always take comments out of context, my comment on Instagram had nothing to do with RVP. We are great teammates working for the same goal, the TEAM! & Cause the team isn't doing as well as we'd like everyone just wants to make everything look like a bad thing! [sic]"
After finishing as the Premier League's top scorer and leading United to the title last term, Van Persie has endured a campaign ravaged by injury but has still managed to score 14 goals this season.
Reports suggest the 30 year old has apologised for his public criticism of team-mates but the episode will only add fuel to suggestions he could return to former club Arsenal.
The controversy is the latest incident during the fall-out following United's disappointing loss to Olympiakos on Tuesday which leaves the club on the brink of elimination from the Champions League which would signal the end of their thin hopes of winning silverware this season.
Manager David Moyes has come under significant pressure since the defeat, with reports even suggesting the United manager could be sacked despite being just eight months into his tenure as the replacement for the retired Sir Alex Ferguson.
"There's undoubtedly talent at Manchester United but tonight we didn't show it," said Moyes. "Me and the team, we didn't show it together. I take responsibility. It's my team and I'll always front up. The players are hurting as well. They know how they performed. We're a team and we stick together.
"We didn't play well and we have to play better. We can do. The one good thing is there's still a second game to come. Old Trafford's seen some great nights in the past and I'm looking forward to hopefully seeing another one."