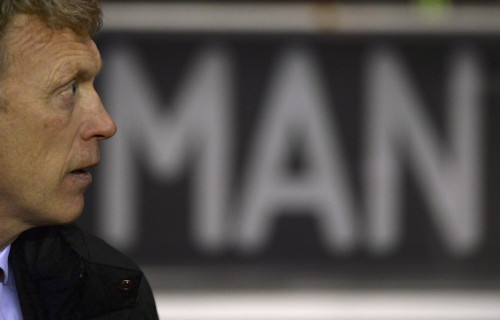 Manchester United manager David Moyes claims Sir Alex Ferguson's attendance at games is not an unwanted distraction after Sunderland inflicted upon his side their third successive defeat.
Ferguson has been spotted at a number of United games this season during the early months of Moyes' tenure at Old Trafford, with his presence being regarded as pilling extra pressure on the new manager.
But Moyes, after Ryan Giggs' own goal and Fabio Borini's penalty helped Sunderland take a 2-1 lead in the League Cup semi-final first leg, says Ferguson attending matches is not an unwanted interference and finds the ex-United boss welcome company.
"I can only see Alex as a great sounding board for me, he's there to help," Moyes said. "So is Sir Bobby [Charlton], he's terrific. Bryan Robson is at the training ground regularly and I find the three of them terrific.
He added: "I've been here before and done it before and I just sense that it's just on its verge of turning. We're about to get a bit better.
"If you're going to be in this job, you've got to win, the last few games I've not won, going through a difficult time, it's part of football management. It's never going to be an easy ride. "To be the manager of Manchester United is a big challenge, whether it's on the back of wins or defeats."
With United out of the FA Cup and trailing Premier League leaders Arsenal by 11 points, the League Cup represents the most viable piece of silverware available for Moyes in his first season at the club.
However, despite Nemanja Vidic's equaliser United must overcome a one-goal deficit against Sunderland in the second leg to keep their hopes alive of reaching March's final against either Manchester City or West Ham United.
"You need a little bit of good fortune to go for you, and it looks as if we're not getting enough of that at the moment," Moyes said. "I can sense in the dressing room that there's an urge to fight our current position, and we're looking forward to the second leg now.
"Really, the big thing is how good the supporters were tonight. I need to say thanks to them all, the support was brilliant tonight; they backed both me and the team. They know we're going through a difficult time, they probably haven't seen it as bad as this for a long time, but I'm determined to put it right.
"Five thousand fans came up tonight and were fantastic throughout the game. I think they recognised how well their team had done for the most part of the game, apart from the free-kick and the opening 15 minutes. The way they supported me and the way they supported the club was nothing short of exceptional."