US army uses cyberwarfare to repulse simulated tank attack
The US army has also come up with new electronic warfare and cyber protection kits, which will be tested by troops in Europe.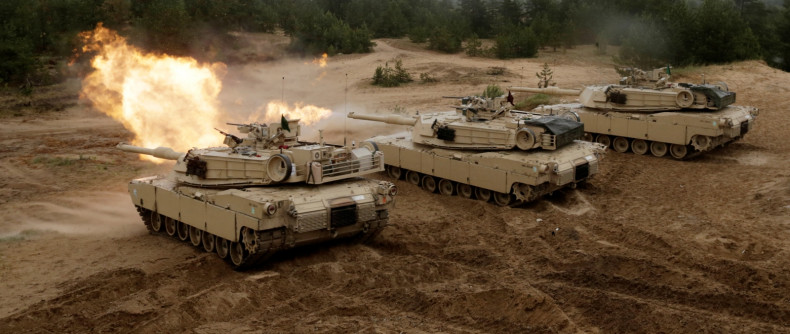 The US army has reportedly successfully used cyberweapons and electronic warfare (EW) to repulse a simulated tank attack during a training exercise. The cyberweapons used during the exercise, which took place at the Army National Training Centre in California, reportedly targeted radio and wireless communications systems of tankers.
Soldiers reportedly used specific cyber tools to jam the tank's communication signals and hack into networks to disable attacks and/or manipulate communications to deliver false information to the enemy. The exercise included the intrusion of civilian networks, which may help troops to invade a given territory and subdue population.
"These tanks had to stop, dismount, get out of their protection, reduce their mobility," Capt George Puryear, an Irregular Operations Officer told Defence Systems.
The US army's Rapid Capabilities Office (RCO) and the US Cyber Command are reportedly developing new technology with advanced cyber capabilities. The RCO has also developed new EW and cyber protection kits that can be mounted on vehicles or carried by soldiers in the field. The kits will be tested out by American troops in Europe.
According to the RCO, these kits include systems that can identify and analyse electromagnetic signals and offensive EW capabilities that are even more effective than existing signal jammers used by anti-missile systems.
The US military has been increasingly focusing on cyber defence technology over the past year. "If we don't win the cyber and EW fight, then the [next] manoeuvre may not matter, because we may not get to it," Defence Systems quoted Maj Gen Wilson A Shoffner, Director of Operations at the Army RCO as saying.