US government reportedly used cyberweapons to sabotage North Korea's nuclear efforts
The 'left of launch' strategy is based on a preemptive strike, military documents show.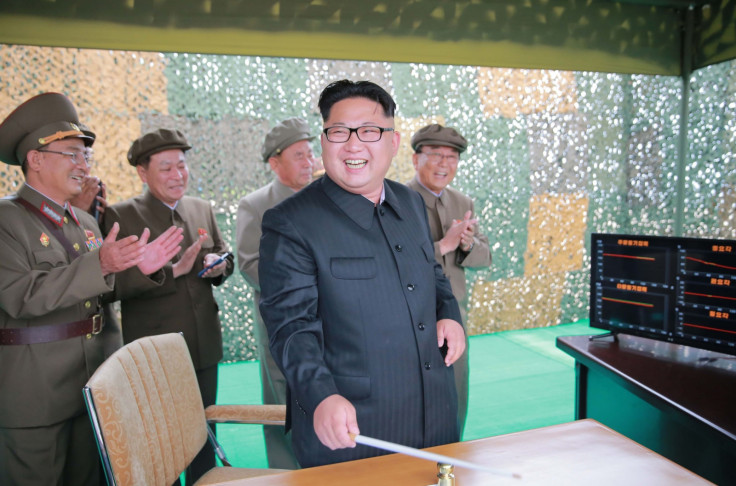 Over the past three years, the US government has reportedly used electronic warfare to disrupt North Korea's burgeoning efforts to develop and launch an Intercontinental ballistic missile (ICBM) capable of reaching American shores.
The military strategy, referred to as 'left of launch', was first established by chiefs in the Obama administration and is likely linked to a series of sabotaged test launches since 2014, the New York Times (NYT) reported on 5 March 2017.
The decision to expand US cyber efforts reportedly came after President Barack Obama concluded that billions of dollars being spent on anti-missile systems was not having the desired result, with electronic tampering a cost-effective and stealthy alternative.
Technical details remain thin but the clandestine operations appear to mirror American-Israeli efforts to combat Iran's nuclear programme by using sophisticated computer malware, later coined 'Stuxnet' by security researchers who analysed its source code.
"The strategy is based on a preemptive strike with new non kinetic technologies, such as electromagnetic propagation, cyber as well as offensive force to defeat nuclear ballistic missile threats before they are launched," one report from 2015 elaborated.
Discussing the 'left of launch' approach, it added: "The strategy is to attack by electronic embedment or through the electronic radar signatures of the threat's command and control systems and the targeting systems of the threatening ballistic missiles."
Two years prior, in December 2013, military general and chairman of the Joint Chiefs of Staff, Martin Dempsey, predicting in an analysis paper that "cyberwarfare, directed energy and electronic attack," would soon be melded into a combined force and used as an essential tactic in warfare.
Yet the New York Times, citing interviews with insiders from both the Obama and Trump administrations, came to the conclusion the US still lacks the ability to effectively counter the North Korean missile threat – using cyber operations or not.
As reported, it emerged this week (Monday 6 March) that North Korea launched four ballistic missiles which flew for a distance of up to 1,000km, eventually landing in the Sea of Japan and drawing immediate condemnation from world leaders.
"North Korea's nuke and missile provocations are real and imminent threats to people's lives and security," said South Korea's acting president and Prime Minister Hwang Kyo-ahn in response to the launch. "We strongly denounce the move," he added.
The US newspaper investigated the cyber strategy behind-the-scenes since spring last year and uncovered documents suggesting North Korea was a major concern of military officials – a problem that the latest US president, Donald Trump, has now inherited.
Trump, during the lead-up to the November 2016 presidential election, frequently dismissed the offensive cyberattack capabilities of his own military and intelligence services, and brushed off claims that cyber-intrusion by Russia helped him reach the White House.
"We're so obsolete in cyber," he said in March last year. "We're the ones that sort of were very much involved with the creation, but we're so obsolete, we just seem to be toyed with by so many different countries."
© Copyright IBTimes 2023. All rights reserved.