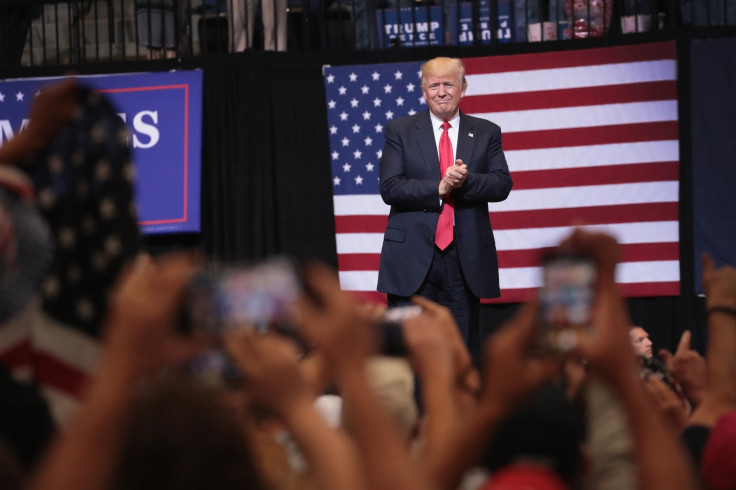 Most business economists expect US president Donald Trump's efforts to renegotiate the North American Free Trade Agreement will make no difference to the US economy or cause harm.
The National Association for Business Economics survey of 47 economists found that one-third think the renegotiation will have no impact, while one-fifth think it will harm the economy slightly. Seven percent see its impact as strongly or moderately negative.
One-quarter said the renegotiation will be slightly positive while 9% said it would be moderately positive. The survey covered economists who work for large companies, trade associations, consulting firms, and universities.
The US, Canada and Mexico are engaged in the third round of talks on the agreement, which began Saturday (23 September) and will continue through Wednesday.
The negotiations have covered a range of issues, including Mexico's wage levels and the agreement's mechanism for settling commercial disputes.
So far only limited progress appears to have been made. US Trade Representative Robert Lighthizer said 18 September that the talks were proceeding at "warp speed, but we don't know if we're going to get to a conclusion."
The NABE survey found economists' views on US growth and employment were little changed from its last survey in June. The respondents expect the economy will expand 2.2% this year and 2.4% in 2018.
Unemployment will average 4.4% this year, they forecast, and 4.2% in 2018, the survey found. It is currently 4.4%, near a 16-year low.
The survey was taken between 24 August and 7 September, just when Hurricane Harvey made landfall and before Hurricane Irma reached the US. The results don't take into account the impact of the storms, which most economists think will temporarily slow growth in the July-to-September quarter.
Growth will then probably rebound in the fourth quarter, economists say, accelerated by rebuilding and repair efforts.
The survey's respondents see little chance of a recession in the next two years. They put the odds of a downturn at 25% or less this year.