US and European stocks hit fresh record highs buoyed by Macron's French election victory
A range of stocks - from retailers to miners - where in favour with traders after the clear parliamentary result in France.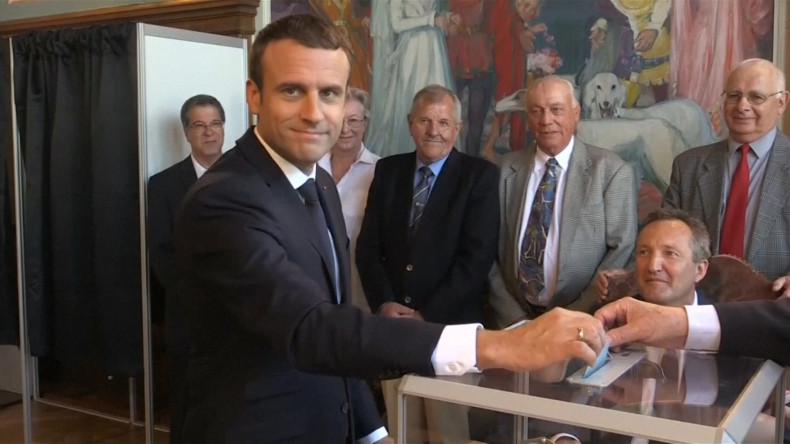 US and European stocks hit fresh highs buoyed by a convincing National Assembly victory for French president Emmanuel Macron and strong gains across a range of sectors.
Dow Jones Industrial Average in New York hit a record high on opening, adding 67.35 points to 21,451.63, lifted by technology stocks.
France's CAC 40 stock market index was more than 1% higher, or 56.3 points at 5320, after Macron's fledgling en Marche party won 308 out of 507 seats with 43% of the vote.
Supporters hope this will give him a strong mandate push through his plans for labour reform, cuts to corporation tax and an ambitious combination of spending cuts and stimulus.
"We expect the Macron reforms to transform France like the Thatcher reforms had cured the erstwhile sick man of Europe, the United Kingdom, some 35 years ago," said Berenberg European economist Holger Schmieding.
In London, the FTSE 100 Index lifted 54.7 points to 7518.2, as heavyweight miners and retailers performed strongly.
Glencore and Anglo American rose and oil, aluminium and tin prices all lifted.
Sainsbury's was the one of the strongest performing stocks in the top flight, up 2%, on reports that it has entered into exclusive discussions to acquire the convenience store operator Nisa for £130m ($166m).
Sainsbury's will now conduct due diligence before making a formal offer for Nisa. More than 50% of the group's 1,300 members, who run 3,000 convenience stores, have to accept the offer for it to proceed.
Also, blue chip asset manager Standard Life, was up 2%, while rival Aberdeen Asset Management, jumped almost 5%, after their merger was approved by both set of shareholders.
The deal, due for completion by 14 August, would create the UK's largest asset manager with a combined market capitalisation of £11bn.