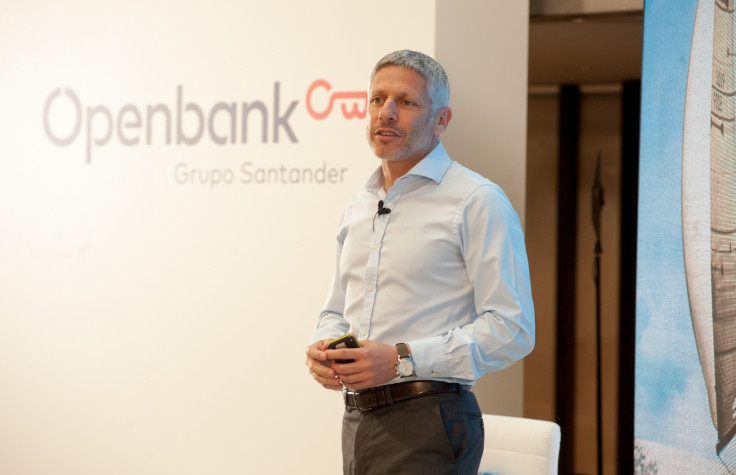 The name Openbank may not register as a financial services provider beyond Spanish shores just yet. However, for over 20 years, Openbank has amassed considerable repute in Spain, as the online banking subsidiary of industry behemoth Santander Group, boasting of a 1 million customer base carrying €6bn (£5.23bn) in deposits.
Two years ago, safe in the knowledge that customers were incrementally opting for digital financial services, the head honchos at Santander decided their flagship digital brand was ready for a reboot.
The idea was to become Spain's 'first 100% digital bank'. In doing so, some banking sector orthodoxies had to be discarded, and the executive entrusted with leading the project that began in 2015 can hardly be described as one conforming to a legacy banker's mould.
In fact, Ezequiel Szafir, chief executive officer of Openbank, had never actually worked in a bank until 18-months ago when he was drafted in by Executive Chairman Ana Botin, and her co-decision makers at Santander.
On 16 June 2017, Openbank finally laid claim to being the first full-service digital bank in Spain, and one of the first in the world owned by a global banking conglomerate to use a cloud-based IT infrastructure. "An entirely redesigned mobile app and website is what the public see; to the outside world what we are launching might well look like a facelift but there is much more going behind scene than meets the eye," Szafir tells IBTimes UK.
For the doctorate holder in psychology, who's previously worked for the likes of Amazon, Nike, Liberty Global, Deloitte and McKinsey, what Openbank is attempting has much to do with understanding evolving customer habits and "adjusting" its service offering to make it fit for the digital age.
Too many apps too little time
Szafir says for better or worse, depending on consumers' point of view, humankind is witnessing an app proliferation. "There are literally hundreds of digital applications for myriad things. From a financial services standpoint, our core team of 130 members, thought why not have a more holistic solution via our app – which serves as a secure gateway for banking, expense management, brokerage services and savings - all on one platform. To achieve this, we have literally built our digital bank again from scratch and what you see is a result of 15 months of beta testing."
Openbank's journey forward involves the extensive use of artificial intelligence and machine learning, allowing it to tailor product offerings to individual customers, increase security and fraud protection and "continuously improve" the speed and quality of credit decisions.
"In fact, all commercial activity and risk algorithms for loans and credit cards are fully based on this technology. Our digital marketing is also partly based on programmatic purchasing, which enables us to deliver more customised and relevant advertising with a 'mobile first' focus."
The bank has also taken to digital identity verification and virtual 24-7 'branches' via internet calls, offering video interface or "video-conference identification", which in some cases – subject to satisfactory security checks – could see an account being opened in as little as 6 to 8 minutes.
"We will have 'chat bots' at some point in future, but not at the moment. Although some of our curious customers often ask the operator they see on their screen, if he or she is a real person and not a chat bot," the CEO notes with a chuckle.
Openbank's brokerage platform also offers investing perspectives. "It'll tell you which shares are proving popular (by volume and sector) for our customers, whether they're selling or buying. While this isn't investment advice, it gives customers a glimpse into how bullish or bearish other customers are feeling."
And it's not just equities; Openbank is marketing and selling an entire range of investment products from funds to pensions plans. The platform uses an open architecture system incorporating around 500 domestic and international funds and pension plans from five of the main asset managers operating in Spain.
Personal loans and mortgages are also available via 100% digital contracting, with guidance from a personal account manager throughout the whole process. Customers can also see their account status at-a-glance and "personalise and configure" the digital platform according to their needs.
Yet for all the online panache, Spain's first fully digital bank also has a new branch - at none other than Paseo de la Castellana right in the heart of Madrid - as part of the reboot.
That quirky bricks and mortar hub
Openbank's physical space is also as atypical as they come for a bank branch. The cashier service for operations and payments, and ATMs are all there. However, the wraparound environment is a quirky wood finish created by noted interior designer Lázaro Rosa-Violán.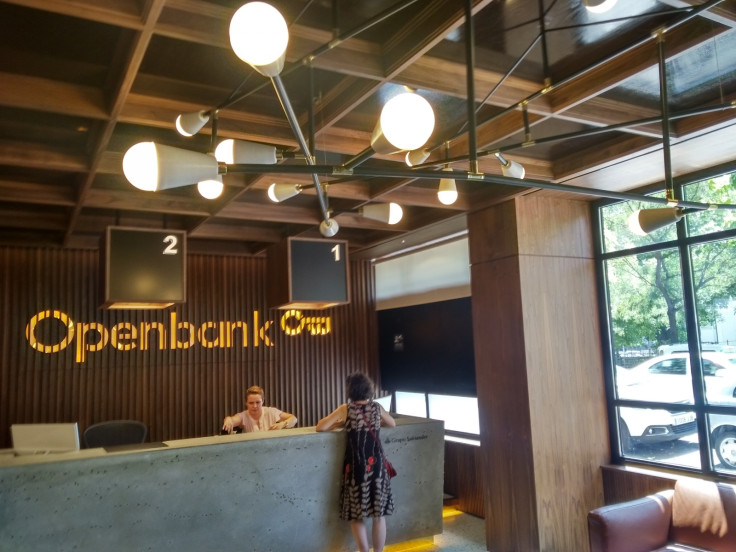 It incorporates open plan customer service points and exclusive private banking areas, peppered with an IBEX stock market ticker, book shelves, prints of personalities ranging from civil rights activists to rock legends, and of course espresso machines. But why go that distance for a digital service provision?
"Why not?" asks Szafir. "The idea behind a branch should not retract from Openbank's digital premise. It's an exclusive space for our customers where they can feel comfortable.
"Just because Amazon plans to run bookstores, it does not diminish its digital first retail strategy. Similarly our branch, while required in order to be a licensed bank in Europe, is our statement of intent, a sort of a physical calling card close to Madrid's financial district, well connected by public transport, and in a neighbourhood where people often choose to bank the old-fashioned way."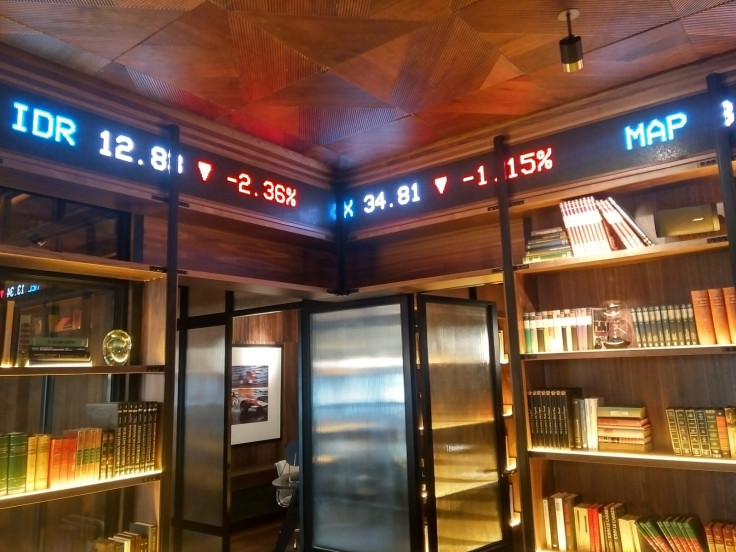 Despite the inexorable pace of change in the banking sector, participants can't nail their colours to the mast just yet and say there will be no room of the old-fashioned way of doing things, says the Openbank CEO.
At present, Openbank is a digital service offering from Santander that's complementary not supplementary geared to working professionals. Should we say millennials?
"Well the problem with all these millennials' studies is that every year that get one year older and their expectations change. We're a 100% agile bank, have the critical mass of customers and intend to respond to their evolving needs."
Of cybersecurity and keeping the lights on
Szafir admits cybersecurity is atop the agenda his team needs to keep a handle on 24-7. "Openbank is now one of the first fully fledged digital banks in the world, with its software, application programming interfaces (APIs) and client transactions in the cloud. It offers the highest security and has replicas in different locations across Europe.
"All what our customers are touching is on the cloud, since you can't handle this level of machine learning and volume of data on the mainframe. The processes and protocols confirm to standards approved by the European Central Bank."
Openbank also has compliance, risk and cybersecurity officials with a double reporting line. "Our banking app cannot be installed on a routed telephone, something few banks can differentiate, but we take very seriously. This may change in the future, but not for starters."
It is also PSD2 [or "Payment Service Directive 2"] complaint, a framework requiring stronger identity checks when paying online, especially in the context of high value transactions.
Customers can block payment cards from a smartphone if lost, and include their own avatar or photo on the online platform as an additional security and identification layer. "Another option we want to give to our clients is the entry of passwords without using a keyboard, but rather a mouse via a scrambled on-screen numberpad."
That fintech start-up mentality
So where next for the 'digital first' bank? "We need to keep that mentality of start-up and a desire to keep pushing towards new banking frontiers. In my book there is no established way of doing what we have set out to achieve, we need to learn and keep improving."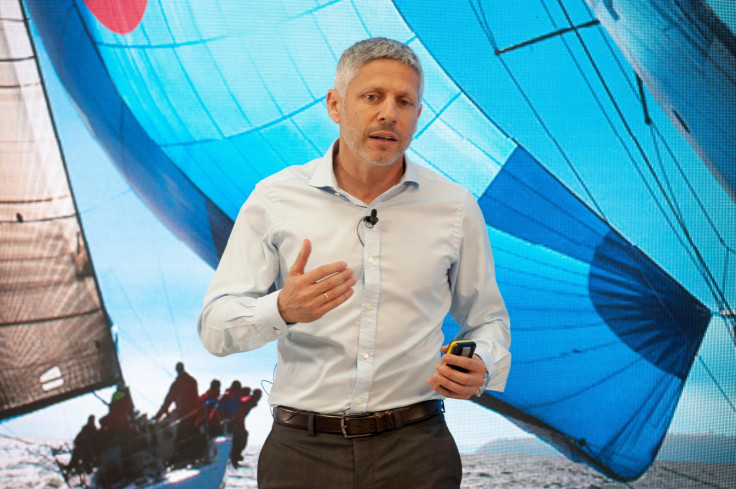 Only difference is that Santander is not a financial investor in this start-up, rather it's the owner and that reassures customers. "Very few digital banks can claim the critical mass we have in Spain. Of course, we are conscious of the competition; we fully expect that competition to emerge and we welcome that.
"This far Openbank has taken pride in being a 'first ring' customer service company, and in anticipation of more customers following the June reboot, my team's focus is to maintain our record of answering customer calls in the shortest possible time. We're saving money because we don't have a lot of branches and I am putting it all into customer service."
Doubtless, the doctor of psychology would be hawkish in monitoring any deviation in customers' preferences, ever willing to conjure up a digital response in order to keep them happy. It's Spain today, probably the world tomorrow.