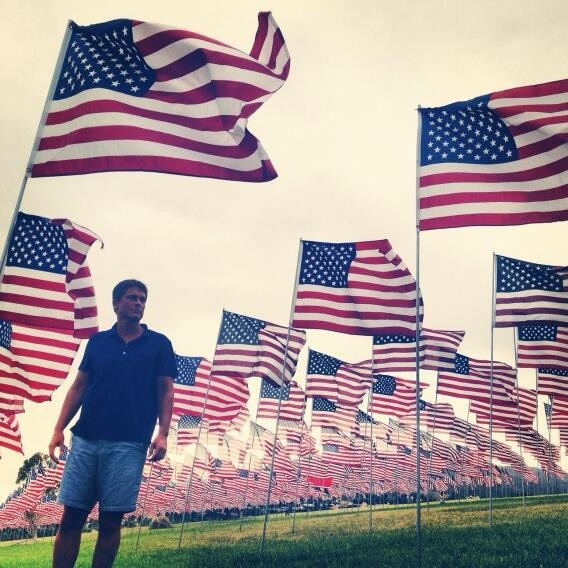 It is home to some of the world's biggest stars and this 4 July weekend, the rich and famous will join millions of Americans in celebrating their nation's independence.
As many proud celebrities have demonstrated, it doesn't get more patriotic than belting out the Star Spangled Banner in front of thousands of people.
Whether it's at a sporting event or for the American President, stars including Beyonce and Marc Anthony have truly embodied the American spirit.
To commemorate US Independence Day, IBTimes UK recaps some of the biggest names to perform the US national anthem.
God Bless America!
1988- Rock legend Roy Orbison sings The Star Spangled Banner at an LA Kings Game
2010 - Glee star Amber Riley performs at the White House
2006 - Kelly Clarkson wows football fans at a Cowboys Game
1969- Jimi Hendrix rocks out Woodstock
2013- Metallica give it some edge before the Giants' vs Dodgers baseball game
2011- Marc Anthony rocks it at Game 6 NBA Finals Miami Heat vs Dallas Mavericks
1991- Whitney Houston at the Super Bowl
2013- Beyonce performs at President Obama's Inauguation ceremony