US market close: Dow Jones climbs above 18,000 for first time since April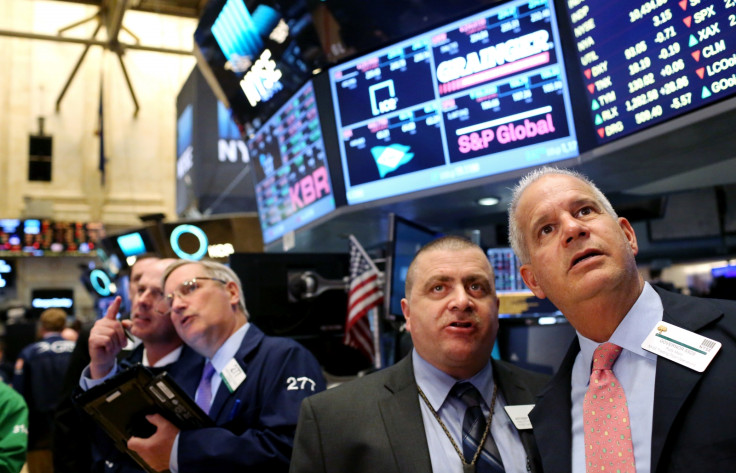 US stocks closed up on Wednesday 8 June, with the Dow Jones posting its first finish above 18,000 since April. The materials and industrial sector led gains, pushing the Dow and S&P 500 close to their 52-week intraday highs reached last year.
The Dow Jones Industrial Average climbed 66.77 points, or 0.4%, to settle at 18,005.05. Gains were led by a 2.5% rise in UnitedHealth Group Inc shares, MarketWatch reported. The blue-chip gauge traded above the psychologically key 18,000 level on Tuesday 7 June but was unable to close above it until Wednesday. Dow transports briefly traded over 1% higher and held on to gains of more than 5% for the year thus far, CNBC reported.
The S&P 500 added 6.99 points, or 0.3%, to close just shy of its 52-week high of 2,128.28 at 2,119.12. Gains were led by the materials and industrials sectors.
Meanwhile, the Nasdaq Composite rose 12.89 points, or 0.3%, to settle at 4,974.64. Apple attempted to trade higher, but ultimately ended 0.09% lower. The iShares Nasdaq Biotechnology ETF (IBB) also traded mildly lower.
"Risk markets are taking the lead from commodities and the pop we have seen in oil is supportive of the market," Mark Heppenstall, chief investment officer of Penn Mutual Asset Management, told MarketWatch. "It's hard to say the market has great momentum, but the index is still likely to test an all-time high to see what the air is like up there."
US crude oil futures settled up $0.87 (£0.60;€0.76), or 1.73%, to settle at $51.23 (£35.31;€44.93) a barrel. It was the first close above $51 (£35.15;€44.73) level since July 2015. EIA data revealed a drop of 3.2 million barrels in crude and builds in gasoline and distillate inventories, CNBC reported. Meanwhile, US crude production moved higher.
According to CNBC, traders attributed support to stocks to the rise in oil as well as the weaker US dollar. The US dollar index traded nearly 0.2% lower, with the euro by $1.14 and the yen around 107 yen against the greenback.
However, indications from Federal Reserve Chair Janet Yellen that the much awaited summer interest rate hike might be pushed back may also be contributing, according to MarketWatch. "I think the market is riding the Yellen dovish commentary," Ian Winer, managing director at Wedbush Securities, said. "By taking the timetable commentary out of her thoughts on the next rate hike, it has encouraged more demand in equities."
In economic news, the World Bank downgraded its 2016 global growth forecast from 2.9% in January to 2.4%. "The investors already know global demand is already waning and is not that strong, but they're hoping the Fed and central banks are going to err on the side of easy money and eventually the economy will kick into gear," Adam Sarhan, CEO of Sarhan Capital, told CNBC. "But that's a big hope."
Treasury yields traded lower, with the 2-year yield by 0.77% and the 10-year yield around 1.70%. Gold futures for August delivery closed $15.30 (£10.54;€13.42) higher at $1,262.30 (£869.92;€1,107.18) an ounce.
Overseas, European stocks closed marginally lower, while Asian stocks closed mixed. In Europe, bank stocks underperformed and attention turned to the European Central Bank as it began purchasing corporate bonds. In Asia, the Nikkei 225 closed 0.9% higher and the Shanghai Composite closed down 0.3%.
© Copyright IBTimes 2023. All rights reserved.